How Richmond Ballet's Garret McNally found his footing
Debora Timms | 9/15/2022, 6 p.m.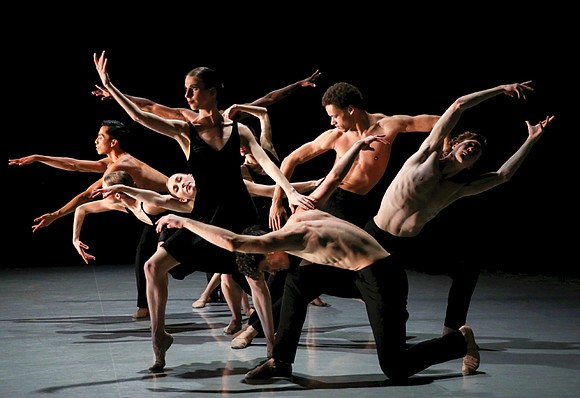 Garret McNally has been dancing since age 3 when his mother put him into dance as an outlet for his energy.
He started out on a competitive tap team in Ann Arbor, Mich., where he lived with his parents and older brother. When the family moved to Charleston, S.C., Mr. McNally continued competitive dancing.
"I was told I needed more technique," he recalls. "I needed form, I needed lines, so I started taking ballet classes at the Robert Ivey Ballet. I remember telling my family that I wanted to do ballet instead."
Mr. McNally transferred from the Charleston County School of the Arts to the University of North Carolina School of the Arts in 2014 to further his dance. When he graduated three years later, "it was a moment where I was like ... this could be what I want to do with my life."
His parents, while supportive, wanted to make sure his career would support him financially. So, after graduating, Mr. McNally headed to the University of New Orleans to pursue a degree in naval architecture and marine engineering.
"It just didn't feel right. I would stay up all night thinking about ballet," Mr. McNally said. "There was a gym on campus with a mirror that had a barre and I would go in there to dance."
Mr. McNally switched his major to his- tory and performed with the New Orleans Ballet Theatre until he graduated in 2021. He then auditioned for Richmond Ballet.
The audition was virtual, which led to a mix-up on his part. Forgetting there was a time difference between New Orleans and Richmond, Mr. McNally reserved studio space for the wrong time. He moved to that campus gym—the one that had a mirror with a barre—where he propped up his laptop and auditioned.
"I was so rushed," Mr. McNally said. "I remember thinking, 'I'm not getting this.' I waited and waited. Then finally I got the email saying I'd made it."
Mr. McNally spent his first season dancing with RBII and has already been able to do something he's always wanted
—dance in "Romeo and Juliet." "There is this part, the Dance of the Knights, that always gives the audience chills," Mr. McNally said. "It has so much power and so much character. It sent chills down my spine, too."
After being promoted to Richmond Ballet's main company this summer, Mr. McNally's days are all about dance. It can be hard on the body and on the bank account, but Mr. McNally said he finds ways to make it work.
"I'm not in it for the money, I'm doing it for me. I need to dance."
Richmond Ballet's Studio One series will run from Sept. 20-25. The Studio Theatre at Richmond Ballet is at 407 E. Canal St. For details, please visit https://richmondballet.com/ or call (804) 344-0906.