She's lovin' it
Former Richmonder's career with McDonald's has made her a millionaire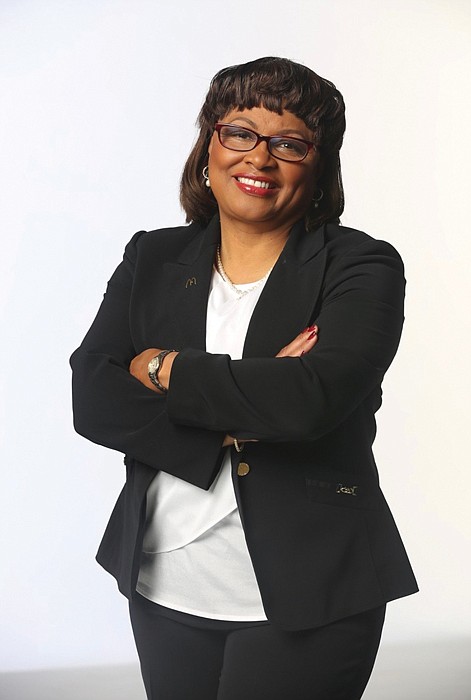 Flipping burgers may not be the path to the perfect job.
Don't tell that to Tanya Renee Hill-Holliday.
The former Richmond public housing resident has spent her career with the company and now has achieved millionaire status as the leading Black owner of McDonald's franchises in the Philadelphia area with 12 stores.
In January, Ms. Hill-Holliday will become the new chair and chief executive officer of the National Black McDonald's Owners Association after serving in other positions, including vice president.
Today, as she recruits employees, her mantra is, "I started as crew, you can, too" to let workers know she has been where they are and, with hard work and a can-do attitude, they can achieve the same success she has.
Most don't see it that way, she said.
"The perception of the brand is that the food is inexpensive, and that carries over to the perception of the job," she said. "To many, working at McDonald's is a missed opportunity at a real job. They fail to see what is right in front of them."
Still, she wishes there was more interest, particularly among young Black workers who could emulate her. Currently, about 1,200 companies own McDonald's franchises, 168 of which are Black-owned, she said. Of the 13,438 McDonald's restaurants spread across the country, only about 1,400 are Black-owned.
In her adopted Philadelphia, her success has been accompanied by awards and recognition as a business role model. Her hometown of Richmond, though, has not saluted her for showing what a public housing resident can accomplish.
Ms. Hill-Holliday draws accolades from those who know her, such W.P. "Pete" Washington, another Black business success story who formerly owned six McDonald's restaurants in Richmond.
"She is extremely dedicated and a very strong family person," Mr. Washington said. "She has a drive beyond most people, and she impresses everyone she meets with her ability."
Ms. Hill-Holliday spent 25 years rising through the corporate ranks of McDonald's before grabbing the opportunity in 2005 to own her first store next door to Villanova University.
Her company has become a family affair, with her husband of 40 years, Wayne Holliday, whom she describes as "my biggest cheerleader," serving as vice president of their company, Tanway Enterprises.
Even today, she does not take success for granted given the daily challenges, including those brought on by the lingering COVID-19 pandemic.
Now 64, Ms. Hill-Holliday said she was driven to succeed.
As a young girl in a single-parent household that was always strapped for cash, she said she did everything she could to make "a few extra pennies," from running errands for neighbors to selling items to people in need, or collecting castoffs she could recycle.
Such efforts, she said, fueled her vision of becoming "a successful African-American businesswoman," she said in a telephone interview. "That was always my dream."
Her mother, Barbara Hill, moved around as she sought to work to maintain her family of three children. Ms. Hill-Holliday said they started out in Whitcomb Court, then spent seven years in Philadelphia before returning to Richmond where she spent her middle school and high school years living in Gilpin Court and Dove Court.
Just as now, she said, "We had fights, shootings and drugs." She said she could easily have become another statistic.
To get through, Ms. Hill-Holliday said she leaned on her faith. She said she also had her mother and grandmother to guide her, a small circle of friends who were equally ambitious, and plenty of outlets that kept her too busy to get into trouble.
At Thomas Jefferson, Ms. Hill-Holliday was an academic achiever who was a majorette during the football season, a point guard on the girls' basketball team in the winter, and a track star in the spring.
She became a premier half-mile runner and became the first TJ student to win a state championship, a feat which has earned her a place in the school's athletic hall of fame.
After graduation, she said she managed to scrape together grants and loans to enroll in Morgan State University in Baltimore, from which she graduated with a degree in business.
She also made her first connection with McDonald's as a sophomore when she went to work part-time at a local restaurant. "It was not a real job," she said, "just something to get me by, to ensure I had food and enough money to buy some basic necessities."
But her work ethic impressed the store manager, and he kept pushing her to drop out of school to start a career with the company. She listened to her mother and went on to become the first member of her family to earn a college degree, but returned to McDonald's to begin management training.
It was then that she met her future husband, also a Morgan State graduate, who also was in training.
"Truth be told, I enjoyed serving the guests," she said in explaining the company's attraction. And she kept impressing management and gaining promotions. "I tell folks, if you like what you are doing and are doing your best, you never know who is watching."
She went from store manager to supervising multiple stores in Baltimore to working with franchise owners as she climbed the ranks, with the support of her husband and their child, now Dr. Latanya H. King, a clinical psychologist in the Philadelphia area.
Ms. Hill-Holliday said she had reached the vice president level and was overseeing McDonald's stores in Georgia and Florida when she saw an opportunity to buy a company-owned store in Philadelphia. She said she cashed in stock options to finance the purchase and has never looked back.
When speaking to audiences in schools and other settings, Ms. Hill-Holliday said her topics and advice often describe the road map she followed.
"I tell my audience to visualize where they want to be in 10 years and to pursue that vision with purpose," she said. "Set goals, prepare yourself, but don't let anything get in the way. Be persistent, never give up. Don't listen to those who might limit you. Instead, believe in yourself and go for it."