State Fair of Virginia kicks off Sept. 23
The Spinners' 'one of a kind' music among main stage acts
9/22/2022, 6 p.m.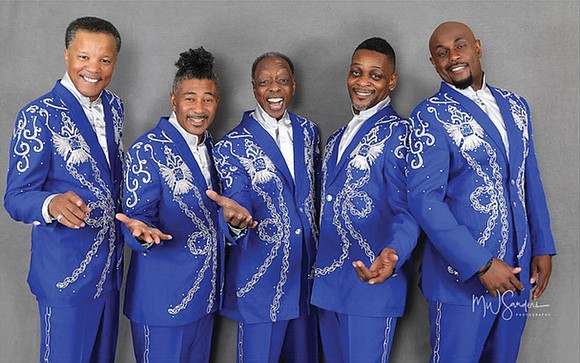 The State Fair of Virginia returns to Meadow Event Park Sept. 23 through Oct. 2 with activities focused on Virginia agriculture and forestry. The park is at 13191 Dawn Blvd. in Doswell.
Animal competitions, creative art exhibits and culinary contests are a few events for all ages that will highlight the fair's theme.
The pigeon and dove tent, for example, will feature 300 species of birds with information about them. A visit to the horticulture tent will show off crops — including corn, wheat and tobacco — and giant pumpkins that may be up to or over 1,000 pounds.
In entertainment, the main stage will have R&B performers on the first and last days of the fair. Brencore presents a Motown Tribute at 7:30 p.m., Sept. 23, and the legendary Spinners perform 7:30 p.m., Oct. 2. Other performers include The Entertainer, Cooper Alan, and the Junior Sisk Band.
Events include equine competitions, racing pigs, a rodeo, a petting zoo, a circus and chainsaw artist Been Risney.
Tickets are $11.50 through Sept. 23; $15 after Sept. 23 online; and $16 at the gate. Discounted tickets also are available. For more information on the state fair schedule, tickets, and more, visit: www.statefairva.org