Tyre Nichols' family sues Memphis Police over beating, death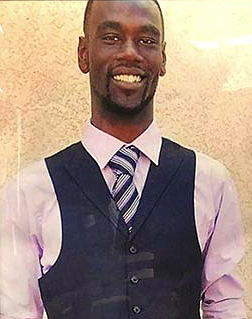 Memphis, Tenn. - The family of Tyre Nichols, who died after a brutal beating by five Memphis police officers, sued the officers and the city of Memphis on Wednesday, blaming them for his death and accusing officials of allowing a special unit's aggressive tactics to go unchecked despite warning signs.
The federal suit filed by lawyers for Mr. Nichols' mother, Row Vaughn Wells, seeks a jury trial and financial damages.
"It's my turn to make sure that my son's death does not go in vain," Ms. Wells said at a news conference Wednesday. "This has nothing to do with the monetary value of the lawsuit, but everything to do with accountability. Those five police officers murdered my son. They beat him to death and they need to be held accountable."
The lawsuit claims the SCORPION unit launched by Memphis Police Director Cerelyn "CJ" Davis used "extreme intimidation, humiliation, and violence" and "disproportionately focused on and targeted young Black men." It states the department permitted this aggressive approach and ignored complaints by others targeted before Nichols' death.
The five officers charged with beating the 29-year-old were members of the unit, which has since been disbanded, police have said.
Civil rights attorney Ben Crump, who is representing the family, said the lawsuit is asking for $550 million. Another family lawyer Antonio Romanucci said the amount symbolized the 55 years since Dr. Martin Luther King Jr. was killed in Memphis.
The lawsuit is meant to send a message to other cities, Mr. Crump said. "We will bring these lawsuits to other cities where police are killing Black and brown people," he said. "If it happens in your city, we're coming to your city, too," adding that their mission is to make it unaffordable for police to continue to have these police units.
The city and the Memphis Police Department declined comment.
Mr. Nichols died three days after the beating in January. It was the latest in a string of violent encounters between police and Black people that have spurred protests and renewed public discussion about police brutality.
In most cases, the officers have been white, but all five officers accused in Mr. Nichols' death are Black. Tadarrius Bean, Demetrius Haley, Desmond Mills Jr., Emmitt Martin III and Justin Smith are charged with second degree murder in Mr. Nichols' death. They have pleaded not guilty.
The lawsuit names as defendants the city of Memphis, Police Director Davis, the five officers who have been fired and charged, another officer who has been fired but not charged, and an ad- ditional officer who retired before he could be fired. It also names three Memphis Fire Department employees who were fired after officials said they failed to render aid to Mr. Nichols.
The three officers who initiated the traffic stop claimed Mr. Nichols was driving recklessly the evening of Jan. 7. However, the lawsuit said they stopped him for reasons that have "never been substantiated." Police Director Davis has said that she has seen no evidence justifying the traffic stop or the officers' response.