Dr. Cora S. Salzberg, a state, national and international champion of education, dies at age 81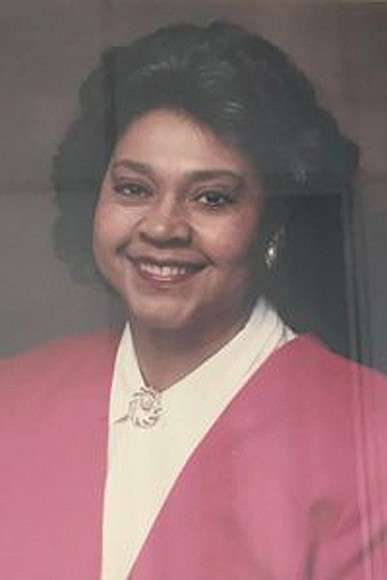 Dr. Cora Slade Salzberg, a leader in promoting higher education in Virginia and the leader of The Links' national program aimed at aiding underachieving K-12 students to become more successful in school, has died.
The Richmond native who was best known for volunteer service died Saturday, July 19, 2023, her family said. She was 81.
Family and friends celebrated Dr. Salzberg's life Saturday, July 29, at St. Bridget Catholic Church.
A graduate of Armstrong High School, Dr. Salzberg began her career in education after attending Virginia Union University and graduating from Southern University, later adding a master's in health education from Indiana University-Bloomington, and a doctorate in urban services and education from Virginia Commonwealth University.
She first taught health at East End Junior High in Richmond and then taught swimming, dance and adaptive physical education at Hampton University.
In 1989, Dr. Salzberg joined the staff of the State Council of Higher Education for Virginia (SCHEV).
Before she retired in 2001 she published eight books for SCHEV to educate students and their families about ways to shoulder the costs and prepare academically for college and served as associate director of student detention programs.
She also led SCHEV's Better Information Project in which she created three-week summer programs that enabled middle and high school students to experience college-level course work and interact with such famous individuals as poet Nikki Giovanni, former Virginia Gov. L. Douglas Wilder and civil rights leader Julian Bond.
One group of students in the program was able to travel to South Africa for a six-week program that Winnie Mandela hosted.
Two years after retiring from SCHEV, Dr. Salzberg was tapped to head The Links' "Links to Success: Children Achieving Excellence," which she described as a national project that sought to address "the growing problem of underachieving children."
Dr.Salzberg also was involved in The Links' lobbying campaign to secure a presidential commutation to free Kemba Smith from prison, led The Links' "Organ, Tissue and Bone Marrow Awareness Program" and was involved with The Links' South Africa program that built 40 schools and filled them with supplies, shoes and health supplies.
A graduate of the 1988 Leadership Metro Richmond Class, she also served on the boards of Radford University, the Virginia Department of Correctional Education and the Dr. Martin Luther King Jr. Memorial Commission.
She also served on the boards of the School of the Performing Arts in Richmond, the YMCA of Central Virginia and the Westminster Canterbury Foundation.
Dr. Salzberg also was active in The Society and two Alpha Kappa Alpha chapters, Pi Rho Omega and Rho Eta Omega.
She was predeceased by her husband, Dr. Arnold M. Salzberg, a pediatric surgeon at VCU Health.
Survivors include her son, Dr. Arnold D. Salzberg, and two grandsons.
The family requests that in place of flowers, memorial donations be made in Dr. Salzberg's name to the National Marrow Donor Program, 500 N. 5th St., Minneapolis, Minn. 55401-1206 or online at bethematch.org.