Ron Cephas Jones, 'This Is Us' actor who won 2 Emmys, dies at 66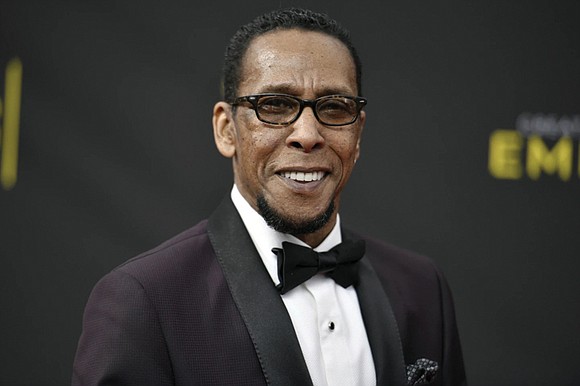 LOS ANGELES - Ron Cephas Jones, a veteran stage actor who won two Emmy Awards for his role as a long-lost father who finds redemption on the NBC television drama series "This Is Us," has died at age 66, a representative said Saturday.
Mr. Jones' manager, Dan Spilo, said in an emailed statement the actor died "due to a long-standing pulmonary issue."
"Throughout the course of his career, his warmth, beauty, generosity, kindness and heart were felt by anyone who had the good fortune of knowing him," Mr. Spilo said.
Mr. Jones had a double lung transplant in 2020 because of chronic obstructive pulmonary disease and spent nearly two months in a Los Angeles hospital.
On "This Is Us," Mr. Jones played William "Shakespeare" Hill, a biological father whose life is renewed through his relationship with the family of his son Randall Pearson, played by Sterling K. Brown.
"One of the most wonderful people the world has ever seen is no longer with us," Mr. Brown said in an Instagram post after Mr. Jones' death. "The world is a little less bright. Brother, you are loved. And you will be missed."
Mr. Jones played a more central role in the series' early seasons, but appeared in some form in all six seasons of the show, which included time-jumping narratives offering recurring opportunities for its actors even after their characters' deaths.
Mr. Jones won Emmys for best guest actor in a drama series in 2018 and 2020 and was nominated for two more.
"Ron was the best of the best — on screen, on stage, and in real life," "This Is Us" creator Dan Fogelman said on X, the social media site formerly known as Twitter. "My God: what an actor. I don't think I ever changed a single take of his in a cut because everything he did was perfect."
Mr. Jones spent most of his career in the theater before and after "This Is Us," returning to Broadway even after his transplant forced him to learn to breathe and walk again.
"My whole life has been the stage," Mr. Jones said in a late 2021 interview with The New York Times, in which he revealed he had quietly been suffering from respira- tory problems since about the time he began on "This Is Us."
"The idea of not performing again seemed worse to me than death," Mr. Jones said.
He was nominated for a Tony Award and won a 2022 Drama Desk Award for the Broadway role as a truck-stop cook in playwright Lynn Nottage's "Clyde's."
A native of Paterson, N.J., Mr. Jones graduated from nearby Ramapo College, where he had intended to study jazz but switched to theater during his sophomore year. He spent the late 1970s and early 1980s traveling the country, working as a bus driver in Southern California for several years.
In the mid-1980s he moved to New York, where his career got a jumpstart when he began hanging out and collaborating at the Nuyorican Poets Café, a vital creative hub for poetry, hip- hop and the performing arts.
A breakout role came in 1994, when he landed the lead in playwright Cheryl West's drama, "Holiday Heart."
He would spend the ensuing decades con- stantly in the theater, often in Off Broadway plays in New York, including a title turn as Shakespeare's "Richard III" at The Public The- ater, and in roles with the Steppenwolf Theatre Company in Chicago.
Mr. Jones also had TV guest stints on "Mr. Robot," "Luke Cage" and "Lisey's Story."
His film appearances included 2006's "Half Nelson" with Ryan Gosling and 2019's "Dolemite Is My Name" with Eddie Murphy.
He is survived by his daughter, Jasmine Cephas Jones.