Baltimore hosts 2023 CIAA Men's & Women's Basketball Tournament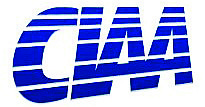 Whether you're a basketball fanatic or not, this is an ideal week to be in Baltimore.
The CIAA Basketball Tournament – dating to 1946 – started Feb. 21 and ends Feb. 25 at newly named CFG Bank Arena, 201 W. Baltimore St.
The 11,286-seat facility, formerly known as Royal Farms, is a fast break from the Baltimore Inner Harbor and National Aquarium.
All 24 men's and women's basketball teams were to be in action with the championship games Saturday. The ESPN Family of Networks will provide TV coverage.
Even if you don't know a basketball from a beachball, there's much on the menu.
Along with the basketball action, off-court events include a fan fest, career expo, financial summit, community service initiative, the John McClendon Hall of Fame festivities and plenty of music.
Confirmed musicians are Doug E. Fresh, L'il Mo, DJ Kool and Rare Essence.
The events provide plenty of entertainment for guests and revenue for Baltimore. According to Visit Baltimore, last year's events pumped $13.9 million into the city's economy. Game attendance was about 65,000 for the 22 games.
The CIAA tour: The nation's oldest college tournament for HBCUs began in 1946 at Turner's Arena in Washington, D.C., with just four schools involved.
Since then, the event many considered a "Mid-Winter Homecoming" has been to Baltimore (1952), Durham, Winston-Salem, Greensboro, Hampton, Norfolk, Richmond (1986-87 and 1991-93), Raleigh and Charlotte (2006-2020). There was no tournament in 2021 due to the global COVID-19 pandemic.
Famous names: Some of the greatest players and coaches in NCAA history have been involved.
That includes Naismith College and NBA Hall of Fame players Sam Jones (North Carolina Central),Earl Monroe (Winston-Salem),Al Attles (NorthCarolinaA&T), Bobby Dandridge (NorfolkState), Marvin Webster(Morgan State) and Ben Wallace (Virginia Union) as well as coaches McClendon (N.C. Central), Clarence "Bighouse" Gaines (Winston-Salem) and Dave Robbins (Virginia Union).
Just from Virginia Union, these players have gone on to play in the NBA: Mike Davis, Charles Oakley, Terry Davis, A.J. English, Jamie Waller and Wallace.
Wind at their backs: VUU headed to Baltimore with the momentum of an 87-69 win over Virginia State in the regular season finale. Panthers improved to 22-6 overall and 12-4 in the CIAA before a packed house at Barco-Stevens Hall.
Robert Osborne had 29 points, 11 rebounds, four assists and four steals. Raemaad Wright added 12 points and 11 rebounds and Keleaf Tate nailed four 3-pointers on the way to 17 points.
The Panthers last won the CIAA tournament in 2018 under Coach Jay Butler and are clear favorite to win this year and advance to the NCAAs.
VUU is no stranger to the winner's circle. Between 1979 and 2006, the Panthers won the CIAA 13 times under Coach Dave Robbins.