Kwanzaa Festival 2023
1/5/2023, 6 p.m.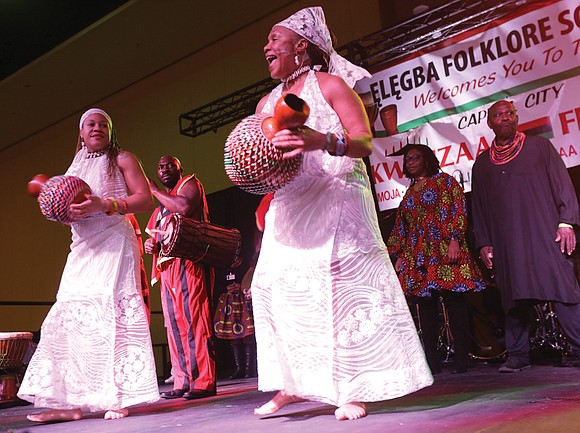 Elegba Folklore Society's 2022 celebration of Richmond's Capital City Kwanzaa Festival took place with hundreds in attendance at the Greater Richmond Convention Center on Friday, Dec. 30, 2022.
The cultural arts organization, which celebrates African and African-American culture throughout the year, presented its first Kwanzaa festival in 1990. Today it is the largest Kwanzaa celebration in Virginia, and one of the largest Kwanzaa celebrations on the East Coast, according to Elegba.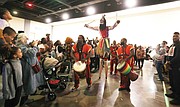 Janine Belle, Elegba's founder and artistic director, and her daughter, Imani Belle, lead the opening to the Kwanzaa Festival.The event also featured several performances, including the Pan Masters Steel Drum Orchestra, along with dance, music and oral traditions.
"The Capital City Kwanzaa Festival is a joy for the Elegba Folklore Society to present for not only our community, but for those who visit from other cities," Ms. Bell said recently. "We take our time to make sure that not only is it entertaining, but also that it is affirming."