To honor Dr. King, demand expanded voting access, by Nick Bates
1/19/2023, 6 p.m.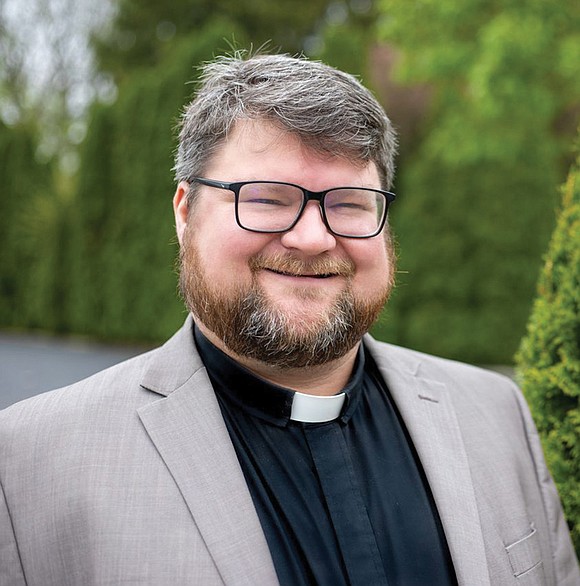 As a deacon in the Evangelical Lutheran Church and the director of Hunger Network Ohio, I believe we all have a moral obligation to make sure more people's voices are heard in our democracy, not fewer.
Not only in Ohio are we seeing elected officials make it harder for people to vote, but also, across the country, state legislatures and governors are dedicated to creating barriers by limiting ballot boxes, requiring photo ID at the polls and introducing other immoral measures.
As we honor the legacy and activism of Dr. Martin Luther King Jr., we must hold tightly to our responsibility of loving, listening to, protecting and serving our neighbors. One of the most important ways people in this nation are able to use their voice is by voting.
Unfortunately, so many election laws, like the one Ohio Gov. Mike DeWine just signed, draconian policies Gov. Ron DeSantis in Florida has pushed through and new bills being introduced in Texas, will make it harder for people to vote. And we will be seeing other state legislatures in 2023 try to pass similar pieces of legislation.
This is the exact opposite of what we owe each other, and that's exactly why we cannot stay silent in the face of disenfranchisement.
As we honor Dr. Martin Luther King Jr.'s life, work and legacy, I think of the call to love our neighbor — something most faith traditions have as a core tenet. One of the most clear ways God calls us to show love is by listening to what others say, especially those who are typically not heard in our communities.
Big money interests and politicians can buy TV ads during a football game or fly banners across the field in front of tens of thousands of people, but for many of us the best way for our voice to be heard is by using our sacred right to vote.
I work throughout Ohio with faith leaders who are committed to protecting our elections and who are on the ground at the polls. I've also been an election worker myself. In all of our combined decades of experience, we have not witnessed voter fraud.
Report after report shows our election system in Ohio is safe and secure. Even Gov. DeWine and our Secretary of State Frank LaRose have said in statements that we have a secure election system already and that it is relatively problem free. Similarly in other states, politicians claim their state and our country need more election "security" but fail to cite any evidence of significant election fraud. It should make us all wonder, why the changes?
In my view, election integrity means that all registered voters have access to the ballot, and all ballots are securely and fairly counted.
Through food pantries and other ministries, I have met many people who are working hard and barely scraping by. Expanding absentee voting access helps these families. The expansion of early voting opportunities and absentee ballot access after Ohio's difficult 2004 election allowed these individuals the opportunity to make their voices heard. Sadly, these voting restrictions are taking Ohio in the wrong direction. As a loving state, we should expand access, not limit it.
In 1776, the founders of our nation had a radical idea — that people should have the opportunity to elect their representatives. Since then, we have expanded that "radical" notion to women, African-Americans and Indigenous people, even to 18- to 21-year-olds.
Dr. King was called a radical for having the audacious thought that the words of our Founding Fathers should be taken seriously. What may have seemed radical to King George in the 1700s is not a radical notion today. We must pray, organize and lift our voices to guarantee all votes are counted, all votes are treated equally and all voters have access to the ballot box.
Let us honor Dr. King and continue the tradition of putting the power in the hands of the people by demanding our elected officials, in Ohio and across the country, expand voting access.
Together, as a multifaith and multiracial coalition, we can create a world where everyone has the ability to thrive and live in the dignity God wants for usall.ThoughDr.Kingmay no longer be with us, his work lives on, and we must continue to pursue his dream.
The writer is a deacon in the Evangelical Lutheran Church and the director of Hunger Network Ohio.