Personality: Christal Corey
Spotlight on Richmond Public Schools' Teacher of the Year
1/19/2023, 6 p.m.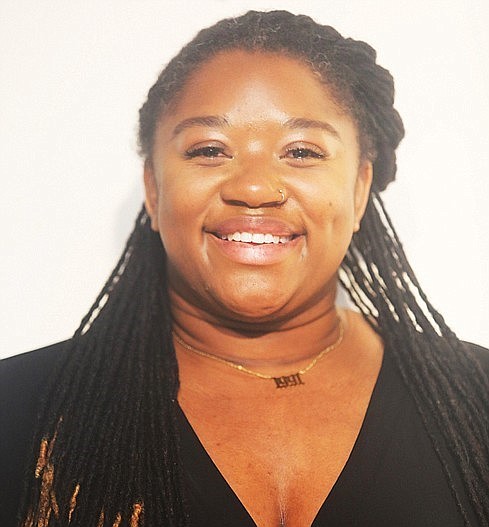 Richmond Public Schools, like many urban school districts throughout the country, face multiple challenges, heightened by students' learning loss from the COVID-19 pandemic and limited resources to offset other obstacles school systems endure daily.
But none of these challenges have deterred Christal Corey or her love for teaching. As a science teacher at Franklin Military Academy, she comes from a family of educators. Her mother, sister and father all currently are RPS employees.
Although Ms. Corey was a physical therapist at the beginning of her career, she quickly learned that her true calling was teaching. And in the eight short years since she started, her hard work is paying off. Earlier this month she was named the RPS Teacher of the Year.
The North Carolina Central University and Virginia Commonwealth University graduate said that she observed her father working really hard as a teacher, but that her mother was her greatest influence.
"She was raised by my grandmother, who had an eighth-grade education and now she has her doctorate," she said of her mother. "She came from very humble beginnings and has made choices to create a comfortable life for me and my siblings growing up."
Ms. Corey said she does everything she can for her students and believes science is an opportunity to tap into children's curiosity and make them inquisitive learners. "I believe science should be introduced with inquiry-based learning, phenomena, and hands-on experiences," she said. "I believe in giving students choices and using their strengths to encourage their interest in science."
Another key belief that feeds Ms. Corey's success as a teacher, she said, is giving her students a safe space to cultivate their skills and build a relationship with her.
Meet educator and RPS Teacher or the Year Christal Corey:
Latest accomplishment: Being named 2023 RPS Teacher of the Year.
Date and place of birth: July 10 in Norfolk.
Current residence: Richmond.
Education: North Carolina Central University and Virginia Commonwealth University.
Family: Mother, Dr. Sonya Baines-Corey, and father, David Corey.
Occupation: Science teacher at Franklin Military Academy.
Reaction to RPS top teacher award: Honored that I get to represent such amazing teachers.
How I got the news: A surprise assembly at Franklin Military Academy.
Why I became a teacher: To change the trajectory of children's lives through quality education.
My teaching philosophy: I believe that science teachers should be facilitators of learning, shifting the learning load to the students to increase science discourse and create scientific thinkers.
I've been a teacher since: 2015.
Where I first taught: Boushall Middle School.
Grades I teach: Seventh and eighth grade.
Subjects I teach: Physical and Earth Science.
My teaching style: Warm and strict. I love and respect all of my students but make sure that they have structure.
Advice to aspiring teachers: Build relationships with your students and their families, always have high expectations and create a safe space where your students can thrive. Take care of yourself because you can't pour from an empty cup.
Role of parents/guardians in learning process: They are SO important; parents are their child's first teacher. Parents are there to support the learning process and are an essential part of the educational team.
Biggest challenge facing students today: Feeling safe at school and having enough wrap-around support (academic, social emotional, health) to be successful.
How this challenge impacts schoolwork: If students doesn't feel safe or supported, they don't have the basic needs to be able to focus on academics.
A good teacher: Builds relationships, uses best teaching practices, looks for opportunities to learn new strategies and disseminate information learned to help others improve.
A good student is: Prepared to learn and not afraid to ask clarifying questions.
A school is: A safe space for students to learn and grow.
A good school system is: A school system where decisions are made in the best interest of every student and employee.
How I start the day: With prayer and gratitude.
The three words that best describe me: Hard-working, service-oriented, fun-loving.
Best late-night snack: Ice cream or cake.
How I unwind: Lavender tea and a good TV show.
Something I love to do that most people would never imagine: I love cooking and baking! Or making/building anything with my hands.
A quote that I am inspired by: "Every storm runs out of rain." — Maya Angelou
At the top of my "to-do" list: Preparing for my sister's baby shower.
The best thing my parents ever taught me: Love God and love people.
The person who influenced me the most: My mother.
Book that influenced me the most: "The Color of Water" by James McBride gave me answers about God and race. The mother told her son that God is the color of water. It is a story about overcoming, exploring the idea that no matter the challenges you face, you can change your situation through determination and education.
What I'm reading now: "Woke Church" by Dr. Eric Mason, which calls on Christians in America to confront systemic racism and injustices.
Next goal: Virginia Teacher of the Year!