VCU names new School of Medicine dean
Holly Rodriguez | 1/19/2023, 6 p.m.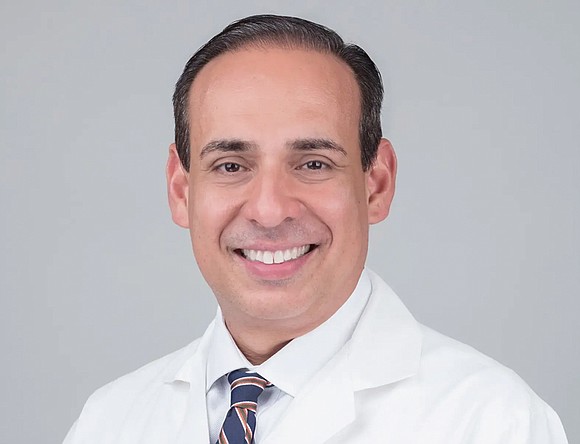 Virginia Commonwealth University's School of Medicine will have a new dean as of April 15.
After a national search, Arturo P. Saavedra, M.D., Ph.D., chair of the Department of Dermatology at the University of Virginia and president and interim CEO of the school's Physicians Group will join VCU as dean of the school of medicine. He also will serve as the VCU Health System executive vice president for medical affairs.
He replaces Dr. David Chelmow, who has served as interim dean of the school of medicine since early 2022.
In his current role at UVa., Dr. Saavedra collaborates with other leaders on quality and value of care in his department and strategic, operational and financial performance of the physicians' group.
Dr. Saavedra has years of experience in academic medicine and administrative leadership. He is a clini- cian and researcher specializing in dermatology with a focus on HIV dermatology, severe dermatology-related drug reactions and treatment of oncologic and post-transplant patients. Dr. Saavedra also is senior editor of Fitzpatrick's Color Atlas and Synopsis of Clinical Dermatology.
Prior to his current role at UVa., Dr. Saavedra was chief of population health and health policy at UVa. Health System and chief of ambulatory strategy and operations for the medical center. He was also responsible for ensuring UVa. Health was responsive to local, regional and national health needs and policy.
Dr. Saavedra majored in biological sciences at Harvard and graduated magna cum laude. He went on to receive medical and doctoral degrees from the University of Pennsylvania.
In other news at the university, VCU Health has launched Home Health, a service that enables patients to be seen and treated in their homes rather than having a hospital stay.
Acute care patients who would normally face a hospital stay for conditions such as sepsis, congestive heart failure or pneumonia, can now receive care at home. A physician will oversee the patient's care through video and remote patient monitoring. Nurses and other staff will visit patients in person and provide around-the-clock care and support to make sure patient supplies and needs are being met.
The goal of the program is to service 2,000 patients in its first year.
Other remote VCU health care programs include telehealth appointments, where patients can visit with doctors online, remote patient monitoring and in-home health and hospice care.
For more information, VCU patients are encouraged to speak with their health re providers.