Richmond area will host numerous events for Black History Month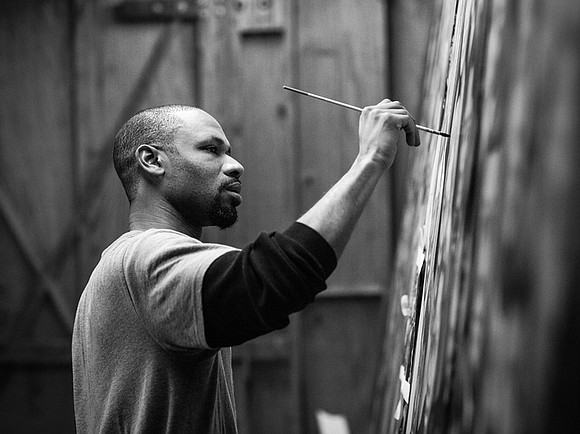 Black History Month is an annual celebration of achievements by African- Americans and a time for recognizing their central role in U.S. history. The event grew out of "Negro History Week," the brainchild of noted historian Dr. Carter G. Woodson and other prominent African-Americans.
Black History Month was first proposed by Black educators and the Black United Students at Kent State University in February 1969. Their first celebration took place in 1970, with the monthlong event then being celebrated throughout America in educational institutions, centers of Black culture and community centers.
Some of the month's events include:
Black History Museum and Cultural Center of Virginia Thursday, Jan. 26, 6-8 p.m.
Screening of the documentary, "The Lives Between the Lines."
The film documents the inspiration for and construction of the Memorial to Enslaved Laborers at the University of Virginia. The Memorial to Enslaved Laborers acknowledges the work and individual lives of the enslaved African-Americans who built UVA and sustained daily life from its founding.
A panel discussion featuring Cauline Yates and Jessica Harris, descendants of the enslaved laborers at UVA, director Erik Duda and Devon Henry of Team Henry Enterprises, the company that erected the memorial, will follow.
Saturday, Feb. 4, 2-4 p.m. In "Making A Place for Themselves: A Survey of the Free Black Experience in Virginia from 1800-1865," public historian, author and filmmaker Elvatrice Parker Belsches will use rare documents and stunning photographs to narrate the lives of free Black people in general and several prominent free Black families in Richmond, Petersburg and the Tidewater area prior to 1865.
Both events are free to attend. Registration is required and can be done on the museum's events page at www.blackhistorymuseum.org/event/
The Black History Museum and Cultural Center of Virginia is located at 122 W. Leigh St., Richmond.
Black History Month at VMFA Feb. 5, 1-3 p.m.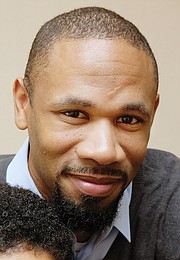 Studio 1: Create a colorful movie poster with artist Hamilton Glass and videographer Myles Brown 12–3 p.m.;
Studio 2: Create a multimedia abstract ink blot painting
Free admission.
Feb. 16-March 17,
Installation: RVA Community Makers
Now in its 5th year, RVA Community Makers is an annual community-activated public art project presented by the Virginia Museum of Fine Arts and led by artist Hamilton Glass. Coinciding with VMFA's celebration of Black History Month, the yearly project honors African American leaders from a variety of fields. Free admission.
Through Feb. 28,
Exhibition: Ebony Patterson: ... three kings weep ... Experience the visuals, sound, and emotion in this large-scale video installation created by Jamaican-born artist Ebony Patterson. Shown slowly in reverse, Ms. Patterson's film portrays a trilogy of three men, each on a separate screen, dressing themselves while tears quietly roll down their cheeks. These figures occupy a chapel-like space where viewers can sit and contemplate their presence. Free admission.
Through July 9,
Exhibition: "Isaac Julien: Lessons of the Hour — Frederick Douglass"
Immerse yourself in the life and words of Frederick Douglass in this large-scale film installation. The sights and sounds in Julien's work collapse time and space, bringing the historical figure to life for modern audiences in a profoundly resonating experience. Free admission.
Through May 8,
Exhibition: "A Powerful Influence: Early Photographs of African Americans from the Collection of Dennis O. Williams, 25 portraits of Black Americans." This installation includes daguerreotypes, ambrotypes, tintypes, and early works on paper made from the 1840s through the 1880s. Free admission.
For more events, dates and times, please visit www.VMFA.museum
Library of Virginia
Feb. 1-28:
The Library of Virginia will present "'I have this day committed to jail': Records of Free & Enslaved Citizens from the City of Richmond Hustings Court." The display contains historic records that document the complex dynamics that existed between white, free Black and enslaved people in Virginia's capital city. Urban centers such as Richmond drew many enslaved men and women looking to hire themselves out, either on their own or at the behest of their rural owners. Richmond also appealed to free Black Virginians looking for work and sanctuary.
As the populations of both enslaved and free Black people grew throughout the early 19th century, Virginia lawmakers enacted increasingly restrictive legislation to police the lives of Black Virginians.
The results are captured in a variety of document types from the Hustings Court, including court papers of criminal trials involving free Black and enslaved people for various petty crimes and felonies, free registration certificates, petitions of free Black Virginians requesting permission to remain in Virginia and jail records of free Black and enslaved people traveling at large.
With support from a National Historical Publications and Records Commission grant from the National Archives, the Library of Virginia examined more than 250 boxes of materials from the City of Richmond Hustings Court to select records to digitize as a part of Virginia Untold, a Library of Virginia digital project that facilitates access to records of enslaved and free Black people in Virginia before 1867.
The free exhibition will run through February in the Library's Lobby and Pre-function Hall. The Library is located in Downtown Richmond near Capitol Square at 800 E. Broad St. Learn more online at www.lva.virginia.gov
Keep Virginia Cozy will lead a Black History Month Cleanup in Jackson Ward on Sun., Feb. 12.
The nonprofit organization will meet at noon for a litter cleanup at the Black History Museum and Cultural Center of Virginia. Afterward, museum staff will share information and answer questions about the area.
The Black History Museum and Cultural Center of Virginia is located at 122 W. Leigh St., Richmond. Learn more about Keep Virginia Cozy online at www.keepvirginiacozy.org.
Virginia Commonwealth University Feb. 23, 7-9 p.m. —
Musician, scholar and museum official Dwandalyn R. Reece will headline Virginia Commonwealth University's Black History Month as lecturer for the 22nd annual VCU Libraries 2023 Black History Month event at the James Branch Cabell Library Lecture Hall , 901 Park Ave. Her remarks will be drawn in part from her upcoming book, "Musical Crossroads: Stories Behind the Objects of African American Music," with a focus on how these objects expand understanding of African-American music and culture.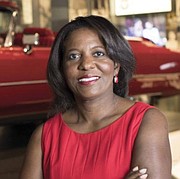 Dr. Reece is responsible for the music and performing arts collection of the National Museum of African American History and Culture, and is responsible for helping build a collection of more than 4,000 items. She also serves as the NMAAHC's associate director for curatorial affairs, and curated the NMAAHC's inaugural permanent music exhibition and co-curated the music festival for its grand opening.
The event is free and open to the public, and also will be livestreamed for remote viewing. Registration for in-person and virtual attendance is available at www.support.vcu.edu/event/BlackHistoryMonth2023.
Martinsville church hosts Martin Luther King Jr. exhibit
Feb. 5, Feb. 12, Feb. 19, Feb. 26 from 12 noon to 3 pm.
Every Sunday in February, parishioners and guests will be able to learn about Dr. Martin Luther King Jr., at Morning Star Holy Church in Martinsville.
The MLK/Black History exhibit "Together" is made up of items from the personal collection of the church's Rev. Tyler C. Millner — everything from newspaper clippings and photographs to writings, documents and other memorabilia. The exhibit also spotlights Black history and achievements that include historically black colleges and universities, the Black press, Black businesses and a feature on Black women.
To coincide with the exhibit, Rev. Millner will give three lectures about Dr. King in Virginia, the Black church and "Black History Education." Dates and timesfor these lectures will be announced, and the lectures will be streamed, on the Morning Star Holy Church Facebook page. The exhibit will run every Sunday in February from noon - 3 p.m. Other times are by appointment only. Morning Star Holy Church is located at 2839 Stoney Mountain Road in Martinsville.