Revered dentist, Dr. James 'Mac' McCain Jr., dies at 85
7/20/2023, 6 p.m.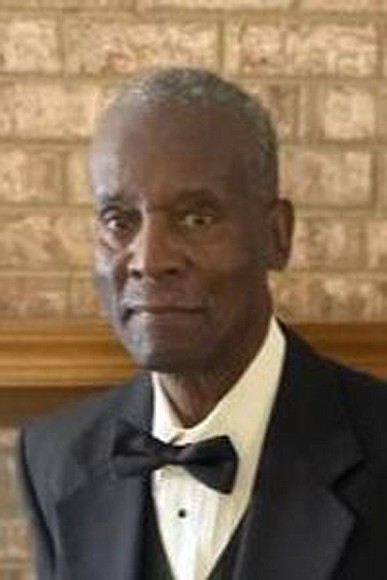 Dr. James "Mac" McCain Jr. was often described as the "philanthropist" dentist.
During his more than 40 years of practice in Church Hill, he gained a reputation for taking on patients who could not afford his services.
"He would work out a payment plan, even take vegetables or other alternative payments from people who couldn't afford to get a tooth pulled or pay for dentures," said his eldest daughter, Dr. Lisa E. McCain-Johnson. "He didn't want to see people in pain."
After closing his practice, he was one of the dentists who voluntarily provided free care through the Richmond City Health Department's now defunct dental bus.
Dr. McCain also participated in mission trips to provide free dental care, including visits to Haiti after disasters, and trips to Kenya and Tanzania, said his youngest daughter, Karen McCain Borno, a Verizon attorney.
"He was very generous," Ms. Borno said. "He believed in the Golden Rule and was always thinking of his fellow man. It was not a preachy type of thing, but very organic with him.
It was not contrived." Healso was "humble, optimistic, forward-thinking and a provider," said his son, Capt. John A. McCain of the Richmond Fire Department.
Dr. McCain's dedication to maintaining smiles for thousands of people in Richmond and elsewhere is being remembered following his death on Tuesday, July 11, 2023.
His children said he had just returned from a celebratory weeklong family vacation with them in Hilton Head,S.C., and collapsed while doing yard work at his Henrico County home. He was 85.
Dr. McCain grew up in Rural Hall, N.C., near Winston-Salem, and came to Richmond to earn a degree in science at Virginia Union University.
Along with earning a degree in chemistry, he also met his future wife on the campus, Mary Brown, who later was a Richmond Public Schools teacher and English teaching specialist for more than 30 years. They were married 40 years before her death in 2004. After he earned his dental degree at Howard University in Washington, the couple returned to Richmond where he first became an associate at a dental practice in Church Hill.
In 1972, he opened his practice in a medical office building at 1122 N. 25th St.
Dr. McCain gave up the practice around 2010, his children, said, but continued to be active through his volunteer service and in working with other dentists.
He worked a few more years in the practice of Dr. Ronald Cade, who said the elderly dentist "was a mentor to me and a lot of other people.
"He was one of the humblest men," Dr. Cade continued, "but he always did things the right way. He was a really good person, the kind of person you want to have in your life professionally and personally."
Dr. McCain also would fill in for Dr. Melanie L. Boone and other dentists when they needed to take time off, Ms. Borno said.
Respected locally and around the state, he was a past president of the Peter B. Ramsey Dental Society of Richmond and Petersburg and the Old Dominion Dental Society.
Active socially, he was a past president of the Richmond Chapter of the National Association of Guardsmen. He also belonged to The Thebans and Club 533.
Along with his three children, survivors include a sister, Catherine M. Hart, and eight grandchildren.
Dr. McCain's funeral is scheduled for 10 a.m. Saturday, July 22, at Bethlehem Baptist Church, 215 Wilkinson Road in Henrico County.
On Friday, July 21, Dr. McCain's family will host a celebration of life in his honor from 6:30 to 8 p.m. at the Scott's Funeral Home Chapel, 116 E. Brookland Park Blvd.