Richmond Region Tourism launches destination marketing campaign
Multi-channel ad campaign highlights how "The Richmond Region Speaks for Itself"
6/1/2023, 6 p.m.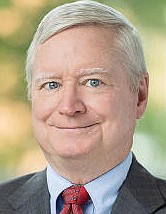 Quick.
What comes to mind when you think about Richmond and surrounding areas?
If you reply Kings Dominion, NASCAR, the Virginia Museum of Fine Arts, the James River, soulful restaurants, bars, coffee and vibrant message-driven graffiti, then you're correct.
Add some sounds to all of those Richmond-area haunts and you're really on to something because that's what Richmond Region Tourism's new multi-channel $2 million marketing campaign has created to inspire travel to the region.
Tagged "Speaks for Itself" the campaign targets potential travelers in East Coast and Southern U.S. markets through "an unconventional, sound-focused video approach centered around the genuine and authentic character of the region," according to Richmond Region Tourism officials.
Cue the GPS woman's voice "starting route to Richmond," not-so-hushed dining conversations, serene music, river rapids,
trains, birds and roaring race car engines. A 60-second video preview was unveiled to the local hospitality community at Richmond Region Tourism's 2023 Tourism Awards and Annual Meeting on May 11. The campaign video takes inspiration from popular content on social media to communicate what it's like for visitors to experience the Richmond Region.
"The Richmond Region speaks to every visitor in different ways," said Jack Berry, president and CEO of Richmond Region Tourism, a not-for-profit that promotes the region to meeting, convention and sports event planners, tour operators and leisure travelers.
"Trying to find a pithy slogan to sum up the region simply wouldn't do it justice, which is why we're so excited by this campaign—it provides a platform for local voices and experiences to shine and encourages visitors to take in the many diverse sides of the region."
The campaign also reflects an unprecedented effort of community collaboration across the Richmond region, according to the RRT. Six jurisdictions including the City of Richmond, Chesterfield County, Hanover County, Henrico County, Colonial Heights and the Town of Ashland contributed funds received from the American Rescue Plan Act via Virginia Tourism Corporation, which must be used specifically for tourism recovery efforts.
"It's the little moments that make a visit to a destination special, and this campaign embraces and celebrates those expe- riences in a uniquely Richmond way," said Richmond Region Tourism Board Chair Dan Schmitt. "They could happen at a buzzy restaurant downtown or in a peaceful park in Henrico. This campaign is remarkable in how it can be embraced and adapted across the region's many jurisdictions."
Richmond Region Tourism partnered with ChamberRVA and the Greater Richmond Partnership to review more than a dozen marketing agencies and selected Richmond-based agency Padilla to create and deliver the campaign.
The campaign will run June 1, 2023, through June 2024, and is expected to reach more than 80 million potential travelers through connected TV in selected markets in the East Coast and southern United States. Campaign highlights can be viewed at Richmond Region Tourism's website, VisitRichmondVA.com, and on their social media channels including Facebook, Instagram, Twitter and YouTube.