Fourth Baptist receives historic preservation grant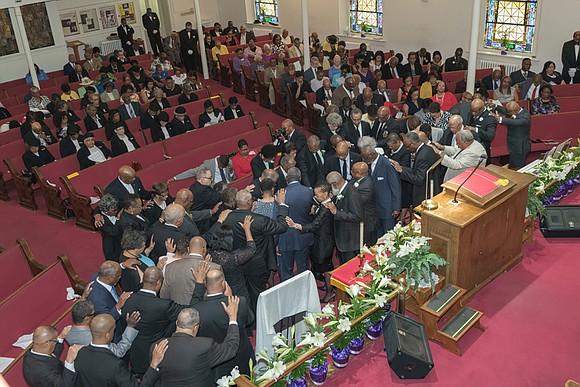 Fourth Baptist Church in Richmond's East End has been awarded a $150,000 grant to support preservation of the education wing as the church prepares to mark the 164th anniversary of its founding.
The grant, from the National Trust for Historic Preservation, will enable the church to secure a structural report on and make limited repairs to the 61-year-old building whose designer, the late Ethel Bailey Furman, was the first Black female architect in Virginia.
The aim of the grant is "to enable the congregation to preserve the building for future generations," the Trust stated in announcing the award to the historic church at 2800 P St. in Church Hill.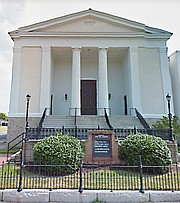 The grant arrived just before the church's celebration of its founding in 1859 before the Civil War. The anniversary program, which is open to the public, is scheduled for the 10 a.m. worship service Sunday, June 25.
The event will include the unveiling of a portrait of Ms. Furman that will hang in the church's parlor, the church has announced.
The grant is the latest good news for the historic church that is continuing to recover from a contentious battle over pastoral leadership that split the congregation.
The good news includes City Council's recent approval of the creation of an honorary street sign to recognize one of the church's best known pastors, the late Rev. Robert L. Taylor Sr., who played a key role in the Civil Rights Movement in Richmond.
The grant to Fourth Baptist was one of 40 that the Trust collectively awarded in June through its African American Cultural Heritage Action Fund.
Hampton University, which sought a grant to create a landscape plan, was the only other Virginia recipient of the $3.8 million in preservation grants that Trust provided.
Since its founding in 2017, the Action Fund has awarded more than $20 million to 242 Black heritage sites across the country.