COVID-19 Remembrance Day
3/16/2023, 6 p.m.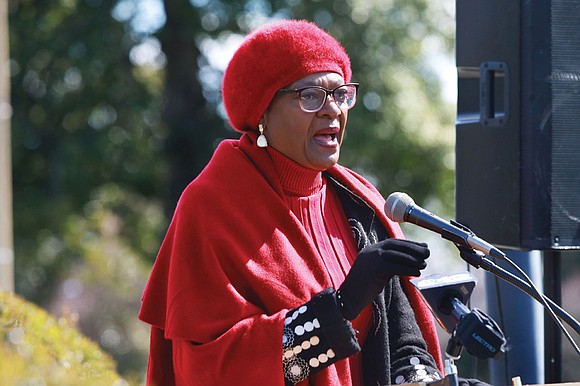 COVID-19 Remembrance Day on Tuesday drew people throughout Richmond to Virginia Union University's Bell Tower. The hourlong event, presented by Delegate Delores L. McQuinn (D-70th), served to honor and remember loved ones and others lost since the onset of the COVID-19 pandemic in 2020. Delegate McQuinn said, in announcing the ceremony, said that "24,000 people are no longer seated at our tables. We must never forget the impact of this devastating disease on our families and friends. COVID-19 and COVID-19 related diseases has changed communities."
A total of 207 new cases of COVID-19 were reported statewide Tuesday for the 24-hour period, contributing to an overall state total of 2,294,667 cases in Virginia since the pandemic's outbreak, according to the Virginia Department of Health. As of Tuesday, there have been 458,963 hospitalizations and 23,681 deaths reported statewide.
State data available at the time also shows thatAfrican-Americans comprised 22.1 percent of cases statewide and 22 percent of deaths for which ethnic and racial data is available, while Latinos made up 10 percent of cases and 4 percent of deaths.