Leadership summit will amplify student voices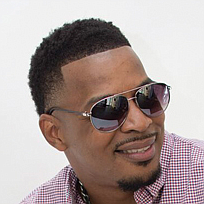 Some 600 Richmond-area high school students will attend Teen Summit RVA at the Greater Richmond Convention Center on March 18. The daylong event is the first in a series of annual events designed to engage and connect regional teens, according to the program organizers.
During the summit, students will meet with experts who will lead conversations about gun violence, drug use, mental health and equity in their schools and in their communities. Students also will express their feelings and reactions about their summit experience through art and spoken word reflections.
"This innovative summit for central Virginia teens offers opportunities for them to connect with each other, hear from experts and speak up about issues important to them," said Dr. Mervin B. Daugherty, superintendent of Chesterfield County Public Schools.
It will also give students the chance to attend the Inspire@Work Regional Summer Opportunity Fair and explore exhibits, find career and educational resources and learn about job, internship and volunteer opportunities available to them.
Teen Summit RVA, sponsored by the Community Foundation for a Greater Richmond, will be hosted by nationally known, Richmond-based comedian Micah "Bam Bamm" White.
"Teen Summit RVA is a great opportunity for students to build their leadership skills and advocate for issues that impact their peers and our community," said Jason Kamras, superintendent of Richmond Public Schools.
"When students come together, their passion, creativity and hope for the future are greater than any challenge," said Dr. Amy Cashwell, superintendent of Henrico County Public Schools. "Teen Summit RVA is a tremendous step in bringing
together students from across the region to make connections and spark solutions that cut across county and city borders. This is the start of something important for central Virginia."
"So often with young people, groups and organizations talk around them and not to them. This entire event is centered on the idea of listening to students and hearing what matters most to them," added Dr. Joe Casey, Chesterfield County Administrator. "We can't wait to see what comes out of this event and those like it in the future."
Students were selected and invited by their schools to participate in Teen Summit RVA; however, a limited number of slots remain open. Any high school student from Chesterfield, Henrico or Richmond counties who would like to attend should contact their school's guidance counselor.
When: Saturday, March 18 from 9:30 a.m.to 4:30 p.m. Where: Greater Richmond Convention Center, 403 N. 3rd St.