Malinda S. Jones, who worked to spread faith, dies at 88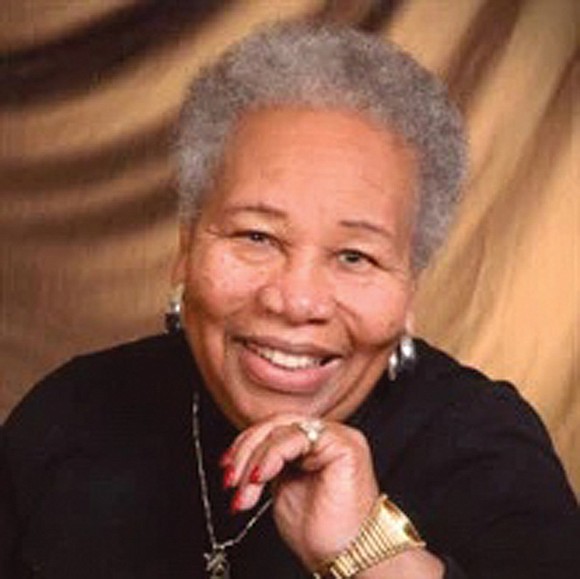 For 24 years, Malinda Smith Jones organized weekly revivals in Richmond in church parking lots and other open spaces from June through August.
Described as a "people person" with a warm smile, Mrs. Jones took on the evangelizing work to honor her husband, the Rev. Berkley L. Jones, following his death in 1996. She continued the revivals until 2020 when the COVID-19 pandemic forced her to cancel the summer programs.
Initially, Mrs. Jones assisted her husband, who pastored Shepardsville Baptist Church in Gloucester, after he began the Open-Air Citywide Revivals with the now-deceased Rev. Joseph A. Godfrey, pastor of Disciples of Christ Baptist Church in Richmond.
Mrs. Jones then co-chaired the revivals with Rev. Godfrey until his death in 2014. She later worked with volunteers to continue the summer revivals that featured a rotating group of preachers from the Baptist General Convention of Virginia.
This was just one of the many ways that Mrs. Jones worked to spread the faith.
Her contributions are being remembered following her death at age 88 on Thursday, March 2, 2023.
Family and friends paid final tributes to Mrs. Jones on Monday, March 13, at March Funeral Home's Laburnum Chapel.
A graduate of Armstrong High School who later earned an associate degree from Reynolds Community College, Mrs. Jones spent her working career at the Virginia Department of Health, from which she retired as a supervisor of pro- duction control.
However, outside work, she filled her schedule with endeavors involving her faith.
During the late 1980s, she served a two-year stint as president of the Baptist General Convention's Division of Women and was recognized by the organization for "making a significant impact."
Among other things, she was credited with leading development of the BGC's first cookbook in 1990 featuring recipes from division members. According to the BGC, proceeds from the sale were used to help pay for the new headquarters the organization that represents 1,100 Virginia congregations built at 1214 W. Graham Road, next to Virginia Union University.
During her presidency, she also created a partnership with the Bon Air Learning Center that allowed members to mentor the girls at the juvenile detention center.
Mrs. Jones continued to be active with the BGC after her term ended, often representing the group at appreciation banquets and at meetings of the Lott Carey Baptist Foreign Mission Convention.
She also was a lifelong member of Mt. Tabor Baptist Church, where she participated in multiple church ministries.