On the road again
VCU beats Dayton 68-56 to win A-10 championship, NCAA bid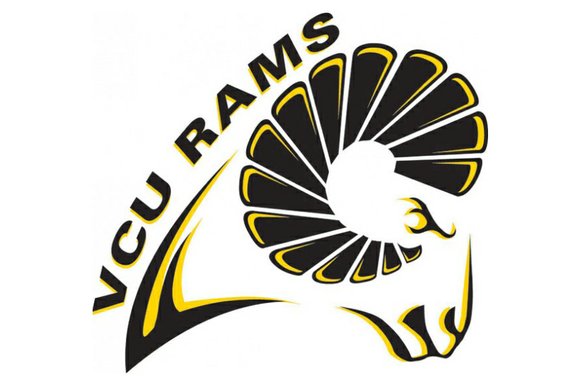 VCU heads back to New York, only this time it will be to the state capital of Albany rather than to Brooklyn.
Coach Mike Rhoades' Rams earned an automatic bid to the NCAA tournament by easily winning the Atlantic 10 tourney at Barclays Center (home of New York Nets).
This Friday, No. 12 seed VCU (27-7 with nine straight wins) will play St. Mary's College of California in the first round of the West Region. The No. 5 seed Gaels are 26-7 after losing to Gonzaga in the finals of the West Coast Conference.
St. Mary's, under direction of 22nd year Coach Randy Bennett, is led by guards Logan Johnson and Aidan Mahaney, each averaging about 15 points.
Dancin' Rams
VCU's NCAA tournament record since Final Four run 2011
2011 Defeated Southern California, Georgetown, Purdue, Florida State and Kansas; Lost to Butler in national semifinals
2012 Defeated Wichita; Lost to Indiana
2013 Defeated Akron; Lost to Michigan
2014 Lost to Stephen F. Austin, Tx.
2015 Lost to Ohio State
2016 Defeated Oregon State; Lost to Oklahoma
2017 Lost to St. Mary's, Cal.
2019 Lost to Central Florida
2021 Qualified but unable to play due to COVID
2023 VCU vs. St. Mary's Friday in Albany, N.Y.
The team showcases four players from Australia and relies on the three-pointer, with 256 connections on the season.
This is the second time the Rams and Gaels have been matched up in the NCAAs. In 2017, St. Mary's defeated VCU in a first round contest.
VCU was at its best in Brooklyn, defeating Davidson 71- 53, St. Louis 90-78 and Dayton 68-56 in the finals.
Brandon Johns had a team-high 15 points against Dayton. Ace Baldwin had 12 points and seven assists, Jalen Deloach added eight points and 10 rebounds and Jamir Watkins chipped in with 13 points with three treys.
Defensively, VCU's attacking, shark-bite style of defense held the Flyers to just 32 percent shooting.
This will be VCU's 19th trip to the NCAAs, dating to 1980. The triumph in Brooklyn marked the Rams' first A10 tournament crown since 2015.
VCU was the lone A-10 school to earn a bid to this year's NCAA 68-team event that will conclude in Houston April 1-3.