Chesterfield announces housing choice vouchers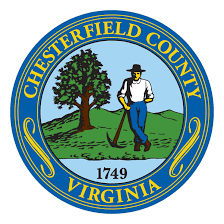 The waiting list for Virginia Housing and the Chesterfield- Colonial Heights Department of Social Services' housing choice vouchers opens Thursday, March 23, from 9 a.m. to 1 p.m. for anyone who wants to submit an application.
One hundred applicants from Chesterfield County and the City of Colonial Heights will be chosen randomly by lottery to be added to the waiting list. Interested persons may apply at virginiahousing.apply4housing.com.
Applications submitted in person, by phone or mail will not be accepted. Applicants with a disability and need of accommodations to apply can contact the DSS staff for assistance during the open application period.
Interested residents will receive a confirmation number after submitting their applications, though this does not guarantee placement on the waiting list. The lottery will begin at noon on Monday, March 27, and can be viewed when it starts at virginiahousing.apply4housing.com/status.
More information about the application process can be found by contacting Chesterfield-Colonial Heights DSS at 804-717-6832 or by visiting www.virginiahousing.com.