Enrichmond groups may receive City Hall funding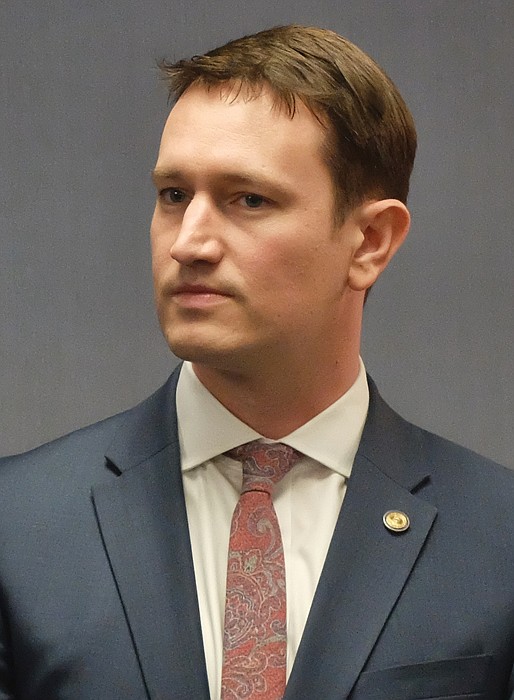 City Hall has tucked $250,000 into that proposed 2023-24 budget that could help dozens of nonprofits groups that lost money when the Enrichmond Foundation collapsed last year.
The city's chief administrative officer, Lincoln Saunders, told City Council on Monday that the money, if approved, would be provided to the Community Foundation to administer.
Mr. Saunders said the idea is that the groups would then apply to the Community Foundation for grants to continue the work. Examples of such groups include Richmond Tree Stewards and Friends of the Pump House.
"This is not designed to be a dollar-for-dollar replacement" of the money that was lost, Mr. Saunders said, but instead as a resource that could "allow such groups to continue their work" even as they pursue other remedies regarding Enrichmond and their losses.
He said the city had no obligation to provide such funding, but considers the mostly volunteer-driven groups deserving of support for the work they do in promoting community engagement, ranging from organizing community gardens to supporting city parks and recreation centers.
The foundation had served as the bank and umbrella nonprofit for more than 80 organizations, and the groups found they could not access any of their funds after the foundation shut down last summer.
As best as can be determined, the foundation spent all of the groups' money trying to stay afloat and shut down after the money ran out. Estimates of the groups' losses have ranged from $160,000 to $250,000. Virginia Community Capital also is owed $180,000 for a loan the foundation never repaid.
Requests for City Hall to take the lead in legal action to recover the lost funds have hit a roadblock. Mr. Saunders said the City Attorney's Office has determined that because no city funds were involved, the city had no legal right to sue.
The Richmond Police Department and Commonwealth's Attorney's Office have found no evidence that embezzlement or other criminal activity was involved in the loss, and have deemed it a civil matter.
The Free Press has been told the city has been involved with other parties in trying to set up a receivership for the foundation, which is now officially defunct, to ensure a full accounting and potential sale of the remaining assets, mostly property.
The council has put a hold on an administration plan to begin transferring two historic Black cemeteries, East End and Evergreen, both in the East End, to the city Department of Parks, Recreation and Community Facilities. The foundation's bylaws had called for the cemeteries to go to the city in the event it was dissolved, but the council has delayed discussions until at least May.