VDOE says it will work with federal special education office on compliance issues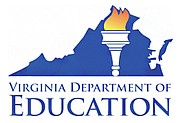 The Virginia Department of Education is prepared to cooperate with a federal office that found the state agency failing to comply with elements of the Individuals with Disabilities Education Act (IDEA).
"We continue to work with our federal partners on compliance issues identified in the monitoring report," department spokesman Charles Pyle stated in response to a Free Press query. "That is part of the process that follows any federal monitoring report."
The Free Press reported in March 16-18 edition that the U.S. Office of Special Education planned to step up monitoring after finding VDOE had failed to address some compliance issues identified two years ago.
The office led by Valarie Williams also noted in a Feb. 17 letter that her office had identified new problems with the state's operation.
She hinted in the January letter that a continued failure to correct might affect federal funding of the state's special education programs, but she never indicated in that letter or a previous January letter that she was prepared to recommend that sanction should Virginia fail to come into compliance.
Mr. Pyle noted that Virginia's program largely meets federal requirements, as evidenced by VDOE's annual receipt of the U.S. Department of Education's highest rating for compliance with IDEA and improving outcomes for students with disabilities.
The main issues Ms. Williams raised involved VDOE's oversight and handling of parental complaints that are generated by disputes about the educational services their children receive in local school divisions.
Ms. Williams cited lax VDOE deadlines along with missed deadlines for hearing the disputes in a timely fashion among her criticisms.