Conservative groups don't speak for all moms, by Svante Myrick
3/30/2023, 6 p.m.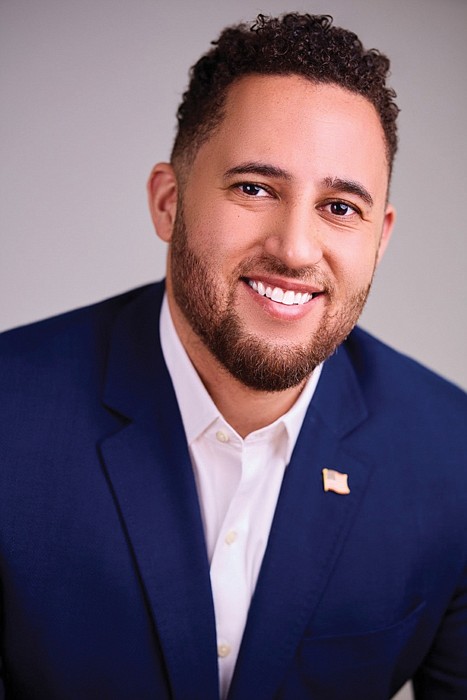 As Women's History Month comes to a close, I've been thinking about moms and honoring motherhood. I've written before about how my mom instilled values in me, including respect for everyone's rights – not just my own. Mom also worked multiple jobs to support our family through some very hard times. She represents my ideal of what a mother should be, without a doubt.
And maybe she would represent yours too, or my neighbor's. I certainly think so – but the truth is I can't say for sure, and I can't insist on it.
Unfortunately, that is exactly what some on the right are trying to do by claiming to speak for all mothers and even all parents. This effort to steal the moral authority of motherhood only for themselves is wrong, and it has to be stopped.
The far right group Moms for Liberty is a marquee example with an especially insidious name. The group is behind book banning efforts in numerous states. Its main targets are books and materials that address race, racism, and gender and gender identity issues. It supports a bill that is coming to the floor of the U.S. House as I write this, called the Parents' Bill of Rights.
This House bill would more accurately be called a bill of rights for some parents. Moms – and dads, like myself – who oppose the bill see it for what it is: A vehicle that opens the door to more book censorship and book bans, not to mention bullying and discrimination. Instead of creating a school environment where children thrive and all parents are treated as partners, this bill prevents students from learning and teachers from teaching. In fact, supporters of the bill rejected amendments to fund Statewide Family Engagement Centers and to designate a parent coordinator at every school.
Fortunately, the bill has little chance of passage in the Senate. But it mirrors "parental rights bills" that are passing in several states. Moms for Liberty is often behind these efforts. Of course, this "pro-liberty" group actually is infringing on your liberty – specifically, what political scientists call your "negative liberty" or your right to pursue your interests free from interference from others.
But interference with your choices is what Moms for Liberty is all about. They and similar groups want to decide what is right not just for their kids, but for your kids, too. The rights of moms, and all parents, with a different view do not enter into the equation.
Far right groups such as Moms for Liberty are well-funded, well-connected and well-organized. They have a head start. There is an urgent need to push back against the wave of censorship and repression that they have set in motion. I feel especially strongly about this as a Black parent, because so much of the censorship is aimed at Black history and studies. The list of states that have either banned the AP African-American studies course or put it on the back burner for "review" is up to six, and growing.
For those who want to be part of the fight for inclusive education and against censorship, the American Library Association's Unite Against Book Bans campaign website is a good place to start. It includes up to date information and a toolkit. Attending school board meetings and speaking out are also really important.
As I said, I can think of no better role model, moral guide and inspiration than my mom. But I will always respect your right to feel the same way about yours. Groups like Moms for Liberty just won't.
The writer is president of People For the American Way.