Olympic gold medalist dies at 32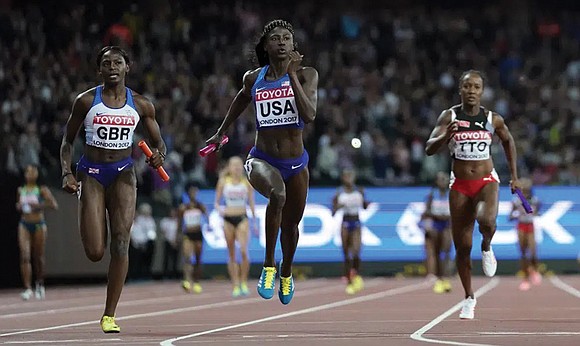 Tori Bowie, an Olympic and World champion sprinter, died recently at her home in Horizon, Fla. She was 32.
Ms. Bowie's body was discovered on Wednesday, May 3, 2023, following a police wellness check. No foul play was suspected.
A native of Sandhill, Miss., she starred at the University of Southern Mississippi where she was a two-time NCAA long jump champ in 2011.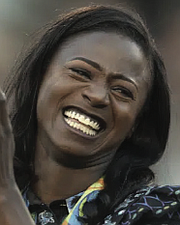 Switching her focus to sprints as a professional, Ms. Bowie took three medals at the 2016 Olympics in Rio de Janeiro – gold in 4x100 relay, silver in 100 and bronze in 200.
At the 2017 World Games in London, she won the 100 and was part of a 4x100 American relay victory.
Ms. Bowie's personal bests were 7.11 for 60 meters, 10.78 for 100, 21.77 for 200 and 22 feet 8 inches in the long jump.