Barlow is XFL's Coach of the Year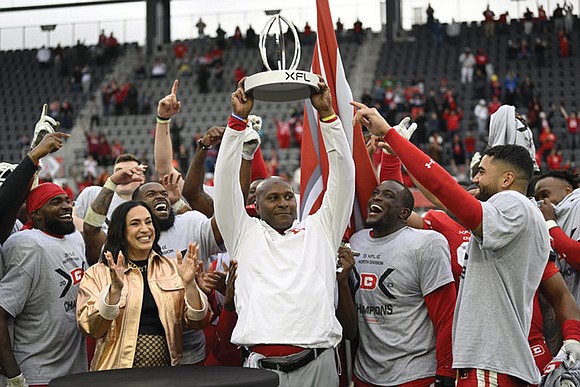 Coach Reggie Barlow's first season coaching the XFL D.C. Defenders couldn't have gone much better.
The Defenders won the regular-season title with a 9-1 record and Barlow, also the team's general manager, was named XFL Coach of the Year.
Coach Barlow, 51, served as Virginia State University's head football coach from 2016 to 2021, posting a 34-16 overall mark, and a 25-10 CIAA record.
His Trojans won the 2017 CIAA title and advanced to the NCAA Division II playoffs. Before coming to Ettrick, Barlow went 49-42 as the head coach at his alma mater, Alabama State University.
As a wide receiver and kick returner, Coach Barlow played in the NFL with Jacksonville, Tampa Bay and Oakland from 1996 to 2003. He was part of Tampa's 2003 Super Bowl championship win.