'Tuddy' to debut with Commanders for 2023 season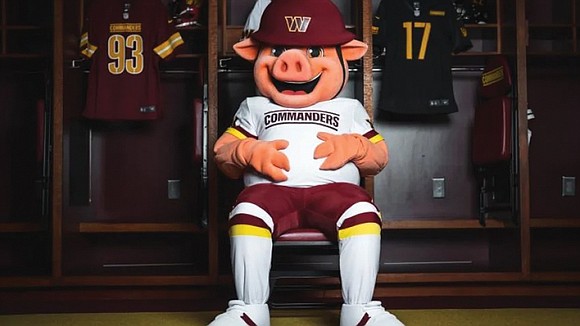 The Washington Commanders will have a new owner and a new mascot for the 2023 season.
Opening day is Sept. 10 against Arizona with a 1 p.m. kickoff at FedEx Stadium.
The Commanders' new owner, businessman Josh Har- ris, recently purchased the fran- chise for a record $6.05 billion from former owner Dan Snyder. The deal represents the largest franchise financial settlement ever in any sport.
On a lighter note, the team is introducing mascot Major Tuddy, a 6-foot-5 hog-like figure wearing the teams' traditional colors, burgundy and gold.
The "Major" comes from the city's long military his- tory. "Tuddy" is a slang term for touchdown. The hog-like appearance is a throwback to the team's beloved "Hogs" offensive line from the 1980s and 1990s.
Washington will have two national primetime games on Thursdays, in Week 5 against Chicago and in Week 12 against Dallas.
More details of the three preseason games have not been released.