Additional homeowners to enjoy city property tax exemption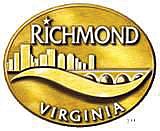 More Richmond homeowners are joining the list of people who will not have to pay property taxes due to their age or certification as totally disabled.
On Monday, City Council unanimously approved a significant expansion of its long-standing tax relief program, which currently benefits nearly 2,100 property owners who are 65 or older or totally disabled.
Among the changes, council extended the 100% exemption is to homeowners with income up to $30,000 a year and a net worth of $450,000 or less, excluding the value of the primary home.
Until now, complete exemption from real estate taxes was only available to qualifying homeowners with an income of $20,000 a year or less, with a 75% exemption provided to those with household incomes between $20,001 and $30,000 a year.
Richmond Department of Finance data show 1,289 homeowners now qualify for full exemption, which city officials said represents an increase of about 300 homeowners.
Separately, the new ordinance extended a 25% exemption to homeowners with incomes up to $70,000 a year, up from the current $60,000 income limit. About 160 homeowners qualified for the 25% exemption, according to the Finance Department. It is unknown how many additional owners with income higher than $60,000 a year would seek to qualify for that exemption.
The ordinance left unchanged the 75% exemption that 393 elderly and disabled homeowners with incomes between $30,001 to $40,000 a year qualified for and the 50% exemption that 256 property owners with incomes of $40,001 to $50,000 qualified
for.This is the second expansion of the program since 2020. With property values continuing to rise, the program is now budgeted at around $4.6 million, up from $3 million in 2017.
Richmond's program is the only one in the state, the city has found, that accepts applications 12 months a year. That change went into effect in January 2022.
Those who qualify also get another benefit: Free trash service and recycling pickup. The city does not charge for those services for those who qualify for the tax relief program. Renters who reach age 65 or those who are totally disabled also can apply to the program to eliminate those service charges.