Tennis greats' donations to help save VIA records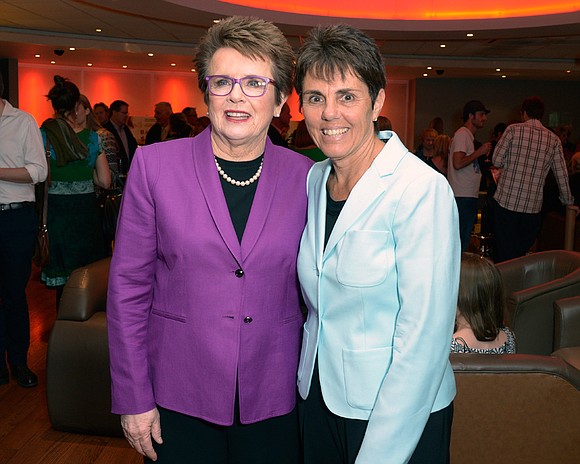 Tennis legends Billie Jean King and Ilana S. Koss have donated essential funds to computerize the paper athletic records of Black high schools in Virginia.
Virginia State University, the repository of the records of the Virginia Interscholastic Association (VIA), on Monday announced the gift from Ms. King, an all-time great who won 39 major tennis titles and Ms. Koss, a former top player who has led World Team Tennis for 22 years.
VSU President Makola M. Abdullah welcomed the gift. He said the project would make the photos and records more available to "our students and the broader community to inspire them and serve as an example of what is achievable."
The VIA operated from 1954 to 1970, providing competition in football, basketball and other sports and in band, math, science and music during an era when Black and white students were barred from competing.
Tennis great Arthur Ashe, basketball star Bobby Dandridge and football standout Bennie McRae are among the legions of VIA high school standouts who earned college scholarships and went on to pro careers before the VIA was merged in the Virginia High School League.
Ms. Koss said she and Ms. King regard it as "a pleasure to do something to support an organization that has honored Arthur Ashe and Doug Smith," a tennis pro who went on to lead a vibrant youth tennis program in St. Louis. According to VSU, the school will work with Teaching for Change on the initiative to transform
the VIA collection into digital records. Deborah Mankart, TfC's executive director, said the project will allow "young people to learn about the African-American administrators, teachers and students who collectively 'made a way out of no way.'"
James Hollins, chair of the VIA Heritage Association, said he and the membership consider the project a "blessing" that ensures the information will be "made accessible for generations to come."