Corey Seager's two-time MVP win
11/9/2023, 6 p.m.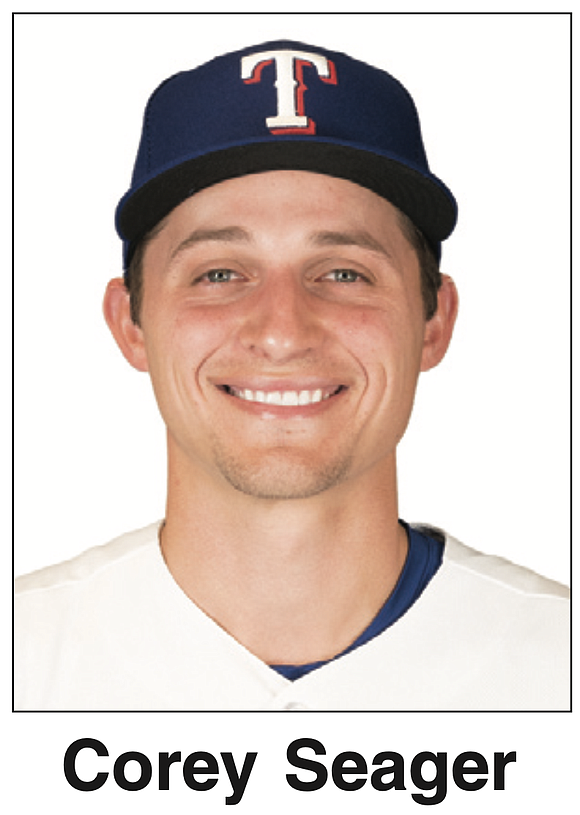 If Reggie Jackson was "Mr. October," as he came to be known, then Corey Seager might well be "Mr. November."
On Nov. 1 in Phoenix, Seager struck the final blows in the Texas Rangers' triumph over the Arizona Diamondbacks for the World Series crown.
The Rangers eliminated the D-Backs, four victories to one, in the annual Fall Classic.
Playing shortstop, the left-handed swinging Seager was 6-for-21 at the plate with three homers, six runs batted in, and six runs scored.
He becomes just the fourth man in baseball annals to win the Series MVP twice. Seager first won MVP in 2021 with the Los Angeles Dodgers.
Others were pitchers Sandy Koufax and Bob Gibson and outfielder Reggie Jackson.
Jackson won MVP honors with Oakland in 1973 and the New York Yankees in 1977.
Koufax prevailed in 1963 and 1965 with Los Angeles Dodgers while Gibson was voted best with St. Louis in '64 (as first Black MVP) and '67.
Earning chants of "Reg-gie! Reg-gie! at Yankee Stadium, Jackson homered three times against the Dodgers Oct. 18, 1977, in the deciding Game Six of the Series.
Soon he became "Mr. October."
The Series is later now due to more playoff tiers.
The lone African-American in the current Rangers lineup was leadoff-hitting second baseman Marcus Semien, who homered in the clincher.
Other players of color shining for the victors were right-fielder Adolis Garcia, centerfielder Leody Taveras and relief pitcher Aroldis Chapman. Garcia was a candidate for MVP honors before missing the final two games with injury.
Texas is managed by Bruce Bochy, whose son, Brett, pitched for the Richmond Flying Squirrels in 2012.