'Kemba', a film based on Richmonder's life of love, prison and redemption, makes screen debut
Debora Timms | 11/9/2023, 6 p.m.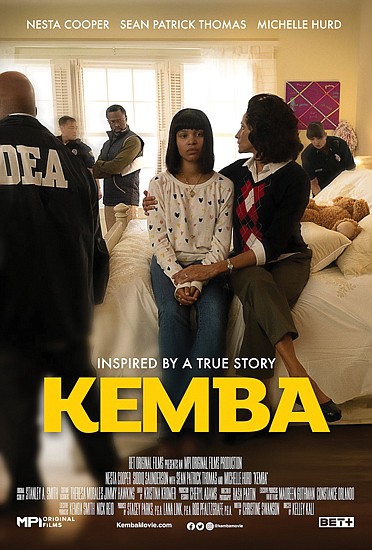 "Kemba," a movie based on the true story of Richmond native Kemba Smith, made its world premiere this week at the Fort Lauderdale International Film Festival.
In a May 1996 Emerge magazine article, "Kemba's Nightmare," journalist Reginald Stuart wrote about Ms. Smith, who was serving time in federal prison after pleading guilty two years earlier to conspiracy to distribute crack cocaine related to her boyfriend's illegal activities.
Mr. Stuart described Ms. Smith as a young, sheltered woman attending college at Hampton University who falls in love with a man, only to find out was a physically abusive drug dealer.
"Although Ms. Smith made a poor decision, and she had to pay for her mistake, Emerge exposed the insanity of new mandatory minimum laws," wrote George Curry, the magazine's editor, in the "Best of Emerge Magazine."
"Ms. Smith was a nonviolent offender, yet she was sentenced to remain in prison through 2016. Ms. Smith put a face on many young people, particularly Black women, who were being warehoused in a justice system operated on automatic pilot."
Speaking by phone ahead of the Fort Lauderdale screening, Ms. Smith said that "a movie has always been out there" ever since Mr. Stuart wrote the Emerge article.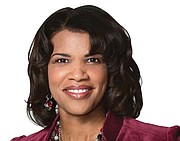 Ms. Smith was pregnant when she was sentenced in1994 as a first-time, non-violent offender to 24.5 years without the possibility of parole under mandatory minimum sentencing guidelines enacted under the Anti-Drug Abuse Act of 1986 signed into law by President Reagan as part of America's "War on Drugs."
"It felt surreal," Ms. Smith said about having this time in her life portrayed on the big screen. "I had the opportunity to help with the script, be involved in picking out talent and to be on set working alongside the director."
Ms. Smith one of the film's executive producers. The screenplay is written by Christine Swanson, the film is directed by Kelley Kali, and Nesta Cooper plays Ms. Smith in the film.
When filming took place in a Georgia prison facility, Ms. Smith was there to provide notes on the scenes. She acknowledged experiencing anxiety from the visit.
"That showed me that healing is an ongoing process even so many years later," she said, noting that Dec. 22 will mark 23 years since she was granted clemency by President Clinton and released from prison.
"I was fortunate to have gotten a miracle," Ms. Smith said about the release that resulted from the hard work of various organizations such as the NAACP Legal Defense Fund and her parents, William "Gus" Smith and Odessa Smith, whom she calls "heroes" for their unconditional love in standing by her.
She added there is also a sense of "survivor's guilt" too because she was given clemency while others she says also are deserving remain behind bars such as Michelle West, who was also sentenced in 1994 as a first-time offender in a drug conspiracy case to life plus 50 years.
Bringing attention to cases such as this and helping to humanize those who are incarcerated is one of the reasons why Ms. Smith feels "Kemba" is an important movie.
"Our society incarcerates about 2 million people — more than any other country in the world," Ms. Smith said. "I hope my story can help to move communities and stakeholders to push for legislation that gives people a second chance."
She also hopes that it can open conversations on so many other issues — how important it is for young people especially to recognize that the decisions they make can have life and death consequences, the need healthy communication between parents and children, issues surrounding domestic violence and the impacts of mass incarceration.
Since her release from prison in 2000, Ms. Smith has earned a bachelor's in social work from Virginia Union University and a law degree from Howard University School of Law. She has also worked toward criminal justice reform with many of the same organizations that helped her gain her release, and she has served on both the Virginia Criminal Sentencing Commission and the Virginia Parole Board.
She also is married and the proud mother of a son and a daughter.
"When I share my story, it is always with the hope of being able to impact other people, impact policy and humanize my experience," Ms. Smith said. "Some aspects are painful, but I am also proud of the woman I've become and that I was able to get to this point."
"Kemba" will be screening this month at the Black Harvest Film Festival in Chicago, the St. Louis International Film Festival and the Rome Independent Film Festival. It will air next year on BET.
Emerge magazine ceased publication in 2000, and Mr. Curry is deceased. Mr. Stuart is an occasional writer for the Richmond Free Press.