Harold C. Glenn, also known as 'Soul Santa,' dies at age 90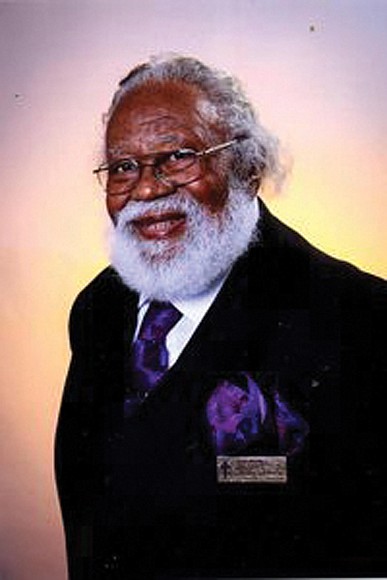 During a time that it was rare for a Black person to play the familiar holiday role of Santa Claus anywhere in the country, that fact did not deter Harold Cecil Glenn.
Mr. Glenn was a pioneering Santa Claus in the Richmond community. Dubbed "Soul Santa," he was a December fixture at Eastgate Mall, now Eastgate Town Center, for 30 years, said his wife, Julia R. Glenn, who dressed up as Mrs. Claus.
A man with a vibrant laugh and happy demeanor, he was among the first to break the whites-only Santa tradition in a retail outlet in Virginia and the South when he started taking children's Christmas wishes in the 1980s. Families came from all over the world, traveling from as far as Africa to have their photo taken with Soul Santa, according to his online obituary.
People who sat on his knee as children are now fondly re-calling their interaction with him following Mr. Glenn's death at age 90 on Sunday, Nov. 5, 2023, two weeks before he would have turned 91.
Family and friends celebrated his life Tuesday, Nov. 14, at Scott's Funeral Home Chapel in North Side.
Born in Richmond's Randolph neighborhood, he graduated from Armstrong High School and spent his working career with the A&P grocery chain.
His family said he had multiple interests, including gardening and raising Japanese Koi in a pond in his yard.
Singing also was a passion, his family said. He sang bass and tenor with The Christian Travelers quartet, and also took part in The Victory Choir, the Metro Mass Choir and the Virginia Choral Ensemble.
Mr. Glenn was active in Cedar Street Baptist Church of God in Church Hill, where he served as a deacon, taught Sunday School and participated in the prison and bereavement ministries.
Survivors include Mrs. Glenn, his wife of 42 years; children Keith Glenn and Kimberly Glenn; eight grandchildren; and three great-grandchildren.