Jennings is newest 'Richmond Ram'
Fred Jeter | 11/16/2023, 6 p.m.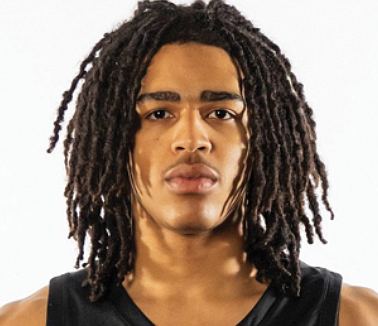 VCU began building a basketball program in the late 1960s while relying heavily on talent within Richmond's city limits.
The Rams are hopeful their most recent scholarship signee, Brandon Jennings, will in time stamp his name onto the local heroes list.
The slender 6-foot-4 left-handed guard will have to wait for 2024-25, however. Jennings is about to begin his senior season at St. Christopher's in the West End.
As a junior, Jennings averaged 18 points, seven rebounds, five assists and two steals under veteran Saints' coach Hamill Jones. He has also shined in the powerhouse Team Loaded travel program.
He is the son of Demetria (VCU Class of 2000) and Willie Jennings Jr., and younger brother of Willie Jennings III, a former Saints now playing football at Christopher Newport.
Current players from Richmond on Coach Ryan Odom's roster are Jason Nelson and Roosevelt Wheeler, both from John Marshall.
Following are Rams from Richmond public and private schools (not including many other athletes from the surrounding 804 counties). Players are listed with their final season at VCU:
Maggie Walker: Jabo Wilkins 1971; Cornell Jones 1971; Jesse Dark 1974; Richard Jones 1975; Norman Barnes 1976;
Armstrong: Don Ross 1970; Freddie Bates 1980; John Crittenden 1979;
Thomas Jefferson: Charles White 1971; Monty Knight 1982; Kendrick Warren 1994; Thomas Meredith 1991;
John Marshall: Ed Sherod 1981; LaMar Taylor 2001;
George Wythe: Len Creech 1969; Jesse Pellot-Rosa 2007;
Huguenot: Gerald Henderson 1978; Bo Jones 2001
Marshall-Walker: Lewis Hacket 1981; Willie Jennings 1986; Pete Strayhorn 1987;
Jefferson-Huguenot-Wythe: Alvin Hicks 1987;
Trinity Episcopal: Torey Burston 2017;
Benedictine: Rhea Saltz 1971; Brad Burgess 2012; Jordan Burgess 2017;
St. Christopher's: Arnold Henderson 2023;
Many of the Richmond Rams have enjoyed stellar careers and figure prominently in the record book.
The all-time scoring list includes Creech (2,019 points), Warren (1,858), Wilkins (1,716), Brad Burgess 1,684, Dark (1,584), Knight 1,549, Henderson 1,542, Bo Jones 1,334, Sherod 1,324, Taylor 1,078.
Dark became VCU's first ever NBA draftee in 1974. Gerald Henderson played in the NBA from 1979 to 1992 and helped win three NBA championships.
Ross scored a record 55 points in an RPI Rams win over Old Dominion in 1968 and Wilkins holds the post RPI/MCV merger mark with 45 against West Liberty, W. Va., in 1969.
New signee Jennings will have plenty of role models to choose from.