Middle Peninsula genealogy group to host virtual talk 'Tracing Our Ancestors'
Debora Timms | 9/7/2023, 6 p.m.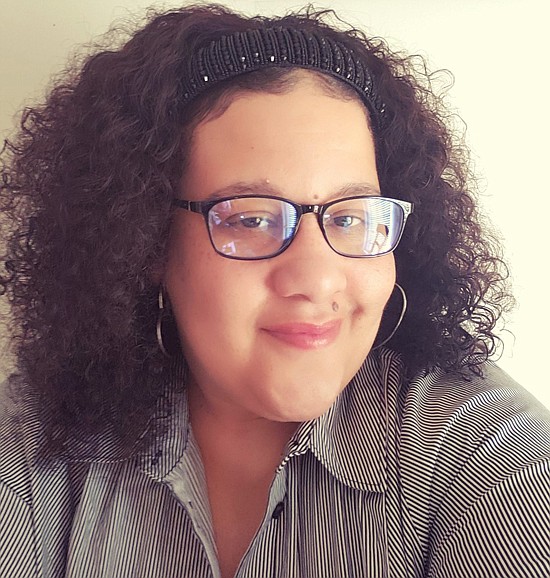 Historian and genealogist Karice Luck-Brimmer will discuss "Tracing Our Ancestors' Footprints" and how Black people can reclaim their heritage during a virtual meeting of the Middle Peninsula African-American Genealogical and Historical Society on Saturday at 11 a.m.
Ms. Luck-Brimmer also will discuss her role in tracing the ancestry of Air Force veteran Fred Miller.
In 2020, Mr. Miller purchased an 1850s-era Gothic Revival-style house near his childhood home in Pittsylvania County. He wanted a large space to host gatherings for his extended family. In doing so, Mr. Miller found hidden information about his family's past. The house, called Sharswood, was a former plantation where his ancestors once were enslaved. Ms. Luck-Brimmer helped uncover the family's connection to Sharswood and the story behind the discovery made national news on media outlets such as CBS' "60 Minutes" and the Washington Post.
As an education and community initiatives program associate, Ms. Luck-Brimmer works primarily in the Dan River/Danville region where she collaborates with local community members and cultural organizations committed to positive change.
A public historian and genealogist, she has conducted extensive genealogical research in the Pittsylvania County area and is the founding president of the Danville/Pittsylvania County chapter of the Afro-American Historical & Genealogical Society.
While the Middle Peninsula African-American society focuses on the history and genealogy of Virginia's Middle Peninsula and Northern Neck, its programs are accessible to anyone throughout the United States.
For more information, email mpaaghs.va@gmail.com or call 804-651-8753.