UR presents African Film Weekend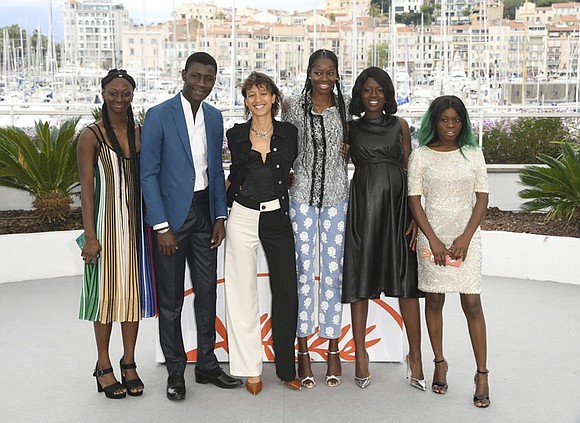 Mati Diop was initially disappointed when she, by reading a news article, discovered that she was the first Black female filmmaker in the Cannes Film Festival's prestigious competition in its 72-year history.
"I hadn't realized myself. I didn't know," the 36-year-old French-Senegalese filmmaker said in a 2019 interview with the Associated Press. "My first reaction is that I found it quite sad. I thought, 'Oh, is it?' So there's still a long way to go before it becomes something completely natural and normal and something that's not notice- able, the fact that I'm a black woman."
It's doubtful that she was disappointed, however when, also in 2019, she became the first Black female director to win an award in Cannes'72-year history. Ms. Diop took home the Grand Prix – the equivalent of a silver prize – for her film "Atlantique (Atlantics)," a Senegalese drama about sexual politics among young migrants.
Richmond-area movie buffs can view Ms. Diop's film and others created by African filmmakers during African Film Weekend on Friday and Saturday at the University of Richmond.
Free and open to the public, African Film Weekend, now in its 16th year, will celebrate the work of first-time African filmmakers. Spanning genres from romantic comedy to docu- mentary, the films presented will focus on the issues raised by this young generation of filmmakers as they turn to the future. Each film reflects on the ways African and African Diasporan peoples would like to depict themselves as they face the challenges of a global society.
Mamadou Dia, an award- winning Senegalese film direc- tor, screenwriter, and co-founder of the production company Joyedidi, is the special guest presenter. A New York Univer- sity Tisch School of the Arts graduate, he writes and directs films based on his life growing up in West Africa, exploring the tension between fact and fiction,
realism and abstraction.
"I hope that for a weekend,
the University and the greater Richmond community will gather under our symbolic baobab tree to view how issues of importance are conveyed by young African filmmakers," says Kasongo Kapanga, UR's chair of the department of lan- guages, literatures and cultures and organizer of the event.
The films include:
"You Will Die at Twenty"
Friday, 3 p.m. and 7:30 p.m. Directed by Amjad Abu Alala Sudan, 2019
"La Colère Dans le Vent (Anger in the Wind)"
Saturday, 8:30 a.m. Directed by Amina Weira Niger, 2016
"L'arbre Sans Fruit (The Fruitless Tree)"
Saturday, 9:45 a.m. Directed by Aïcha Macky Niger, 2016
"Atlantique (Atlantics)"
Saturday, 11:15 a.m. Directed by Mati Diop Senegal, 2019
"The Wedding Party"
Saturday, 2:15 p.m. Directed by Kemi Adetiba Nigeria, 2017
All films will be screened in the Ukrop Auditorium of the Robins Business School at the University of Richmond. For more information, visit https://llc.richmond.edu/academics/african-film-weekend/index.html