Chesterfield focuses on suicide prevention
Darlene M. Johnson | 9/14/2023, 6 p.m.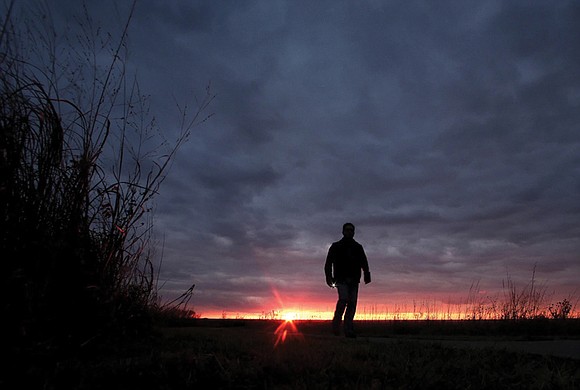 During September, which is National Suicide Prevention Month, Chesterfield County and the Chesterfield Suicide Awareness and Prevention Coalition are raising awareness about how to recognize and respond to signs of suicide in older adults. Target populations of the campaign include older adults and children or friends of older adults.
Suicide is one of the leading causes of death in the United States. Data released in 2022 by the Centers for Disease Control in August indicated that people ages 85 and older had the highest rates of suicide (22.4 per 100,000) followed by people ages 75 to 84 (19.6 per 100,000). In Virginia in 2021, people ages 75 to 84 had the highest rates of suicide (21.6 per 100,000), exceeding the national average (18.4 per 100,000).
Overall, about 49,500 people took their own lives last year in the U.S., the highest number ever, according to new government data from last month.
Although the CDC has not calculated a suicide rate for the year, available data suggests suicides are more common in the U.S. than at any time since the dawn of World War II.
Meanwhile, Chesterfield County and other localities are taking steps to drive down the rate of suicide among older populations.
"The recent CDC data regarding high rates of suicide in older adults is alarming," said Melissa Ackley, manager of Prevention Services for Chesterfield Mental Health Support Services, and a member of the coalition. "It is important that older adults, their children, and those that work with older adults know that depression and thoughts of suicide are not a standard part of aging. It's also important to be aware of signs of mental health concerns and connect to help if needed."
It is important to ask if someone is contemplating suicide if they exhibit the following behaviors:
• Saying things like "The world would be better off without me" or "Nobody cares if I live or die."
• Giving away special possessions.
• Becoming isolated from friends or family.
By asking the person, and if their answer is "yes," help can be initiated immediately by calling Chesterfield Crisis Intervention at (804) 748-6356, or calling or texting the National Suicide and Crisis Lifeline at 988.
Through educational efforts, the Coalition seeks to help foster a community that is more ready, willing and able to help those who are struggling, or even contemplating suicide, to seek support and resources. The key message is that mental health is ageless.
"Involvement in meaningful recreational, creative and social activities contributes to positive mental health, especially in older adults," said Alex van Aartrijk, manager of Chesterfield County's Office on Aging and Disability Services. "There are a wide range of resources and programs in Chesterfield County to help older adults be connected, active and involved."
The Coalition will offer free Raise Your Voice About Suicide Prevention workshops to help teach common risk factors for suicide in older adults, how to spot warning signs in others and how to keep ourselves, our loved ones and those in our community safe. The next workshop will be held virtually via Zoom from 7 to 8:30 p.m. on Monday, Sept. 25.
Manager of Prevention Services for Chesterfield Mental Health Support Services and member of the coalition, Melissa Ackley, also will give two presentations that cover statistics on suicide and older adults, as well as protective factors that encourage health and wellness for the mind. The presentations will be held at the North Courthouse Road Library, 325 Courthouse Road, on Thursday, Sept. 21 from 10 to 11 a.m. and Thursday, Sept. 28 from 9 to 10:30 a.m.
The events are free but advanced registration is required. To register or for more information, please visit