Gary Flowers takes his show national
Debora Timms | 9/14/2023, 6 p.m.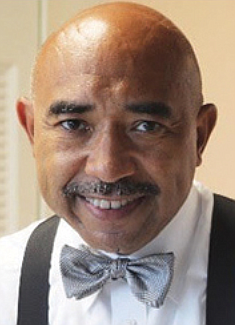 Beginning this Sunday, radio listeners can tune in again to "The Gary Flowers Show."
The show will go national with Urban One and air live on Washington D.C.'s WOL AM 1450/FM 95.9 every Sunday from 10-11 a.m. starting Sept. 17.
Mr. Flowers said in an interview that the show will continue to be based around its weekly themes of education, health, finance, civics and culture. And while "The Gary Flowers Show" will now have a national audience, he will continue to be a presence on local radio as host of a new program on another Urban One station — WPZZ Praise 104.7 FM in Richmond.
The new radio show, the "Richmond Grand Update," will air weekdays from 9 to 11 a.m. beginning Sept. 18. Mr. Flowers said the radio show will feature guests, callers and daily themes.
The show also will be a vocal supporter for Urban One and Churchill Downs' $562 million dollar Richmond Grand
Resort and Casino, he said. The Urban One and Churchill Downs proposal for the project, which was unveiled last month, promises to bring 1,300 permanent jobs, provide a public park and attract an estimated 250,000 tourists to the city.
A Richmond Circuit Court judge signed an order in late July to allow the city's top election administrator to add a citywide referendum on the Nov. 7 ballot asking voters if they want a casino.
"I am committed to moving forth a critical economic development proposal for my beloved hometown," Mr. Flowers said. "But beyond Richmond, the proposed Richmond Grand Resort will not only benefit the region, but will be a national model in many ways with respect to its workforce, its pay scale and the recreational amenities associated with it."
Mr. Flowers compares Urban One's founder Cathy Hughes to Maggie L. Walker, a business pioneer who created jobs in Richmond. He be- lieves the Richmond Grand resort "will change lives for many Richmonders."
"Given my experience in the United States and around the world, on every issue upon which I've worked it was never just a matter of Black and white," said Mr. Flowers, a longtime civil rights activist, human rights advocate and public policy analyst. "Issues that were perceived to be Black benefited whites, and that is the potential for the resort proposal by Richmond Grand."
His commentary and experiences also will be captured in a forthcoming podcast. Currently in production, "Primary Sources with Gary Flowers" is planned for release in early 2024.