Richmond Kickers sign Simmonds to USL Academy contract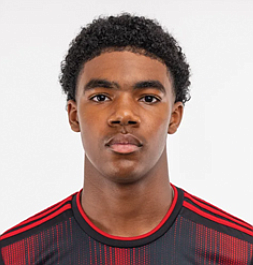 Nicholas Simmonds isn't your average 16-year-old athlete.
While most soccer players his age would be happy to just make their school team, Simmonds has gone pro with the Richmond Kickers.
He's produced, too, for the USL League one club.
The James River High junior was 16 years, eight months and 13 days on Aug. 31 when he scored the tying goal for Richmond in a 3-3 tie over Central Valley Fuego, Cal., at City Stadium.
In so doing the 6-foot-3 phenom became the youngest player in franchise history to put the ball in the back of the net. His goal came in the 84th minute off a corner kick.
The name Simmonds is well known in local soccer circles. Nicholas Simmonds' father, Greg, played for the Kickers in the early 2000s.
In other Kickers news, forward Kharlton Belmar was asked to play for Grenada's national team in the CONCACAF tournament.
Belmar, who starred at VCU before joining the pro ranks, is the son of Grenadian parents. He played for Grenada in 2021 in the World Cup qualifying tournament.
The Kickers' next home game will be 6 p.m. Sept. 23 against the Greenville, S.C., Triumph. It will be Hispanic Heritage Night.