Winter shelter's opening may be delayed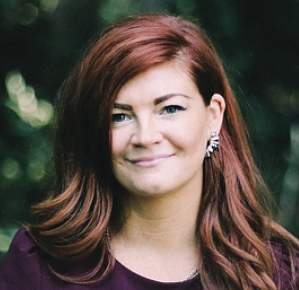 A planned 150-bed winter shelter for Richmond's homeless population may not open until Dec. 1, or well after freezing temperatures could hit the city, it has been learned.
As previously outlined, Mayor Levar M. Stoney's administration plans this year to support the Salvation Army in opening one central inclement weather shelter at 1900 Chamberlayne Ave., a former church that the faith group purchased three years ago to provide expanded operations and shelter space.
However, the administration is focusing on ensuring the space is opened within 100 days, not 30 or 60 days.
Fifth District City Councilwoman Stephanie A. Lynch said that she "is pressing the administration" to have an alternative site available if temperatures plunge below freezing.
Killing frosts in which temperatures drop into the lower 30s or even colder can occur as early as mid-October in the city, although in recent years, November has been more typical.
Ms. Lynch said she believes temporary space could easily be made available.
In 2020, council designated six community centers as emergency shelters during disasters, including Bellemeade, Hickory Hill, Hotchkiss, Pine Camp, Randolph and Southside.
However, that designation was included in an agreement with the American National Red Cross, which is not involved in providing cold-weather shelter for those living on the streets.
One space not yet mentioned is the School Board-operated Arthur Ashe Center. The center has heating and the city has used it during emergency situations in the past.
Ms. Deshazor made no promises last week about an earlier opening. She said the city has not completed the contract to memorialize the details of the operation that the Salvation Army would administer.
That has to happen, Ms. Deshazor said, before the council can be asked to approve the shelter plan. She declined to say when the ordinance would be introduced.
Stephen Batsche, executive director of the Richmond-based Salvation Army Central Virginia Area Command, said his organization would triple its shelter space in moving that operation from its longtime home at 2 W. Grace St. to the Chamberlayne Avenue building.
He said the Salvation Army will work with the city to establish at 2 W. Grace St. a housing resource center and initial point of entry for shelter services at 2 W. Grace St.
He said the goal is to have that center open Dec. 1, although it could later move to 1900 Chamberlayne Ave.
That location provided a 60-bed shelter last winter when Commonwealth Catholic Charities operated a shelter under a subcontract with the Salvation Army.
Unlike last year, there may be no food provided at the inclement weather shelter, something which the city insisted on in contracting with CCC, United Nations Church and My Sister's Keeper to operate overflow shelter space.
"We do not have cooking facilities in the building," Mr. Batsche told the committee. He said the Salvation Army would be willing to partner with other organizations who might deliver bagged lunches or hot meals, but would not be involved itself.