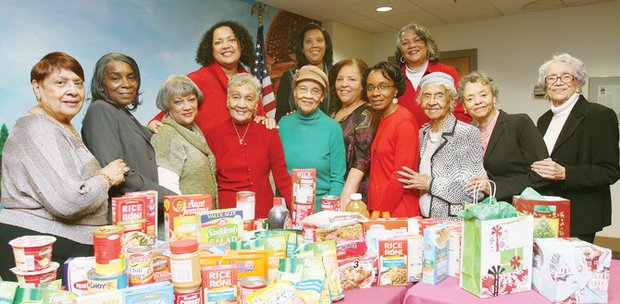 Members of the Mothers Club display food items collected recently for the kitchen at Hospital Hospitality House in Downtown. They are from left, front row, Grace Townes, Glenda Cooper, Charmaine Cooper-Jamison, Florence Cooper-Smith, Founder Esteletta Epps, President Esteletta Davis, Maridel Lee, Agnes Nicholson, Eleanor Binford and LaVerne Cooper. Back row, from left, Lisa Townes, Etta Plummer and Kathie Teasley.
Stories this photo appears in:

They were friends and young mothers raising babies. They began meeting in 1954 to share child-rearing tips, organize activities for their children and socialize.