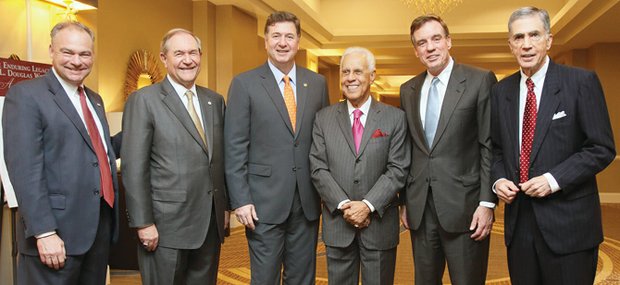 Former Virginia governors, from left, Tim Kaine, Jim Gilmore, George Allen, Doug Wilder, Mark Warner and Chuck Robb.

Stories this photo appears in:
L. Douglas Wilder wore his million dollar smile as he entered the ballroom at the Downtown hotel where nearly 500 people had gathered to honor him.
He was a new voice for Virginia
In making history a quarter-century ago by becoming the nation's first African-American elected governor, L. Douglas Wilder crossed a threshold that no African-American has followed in Virginia.