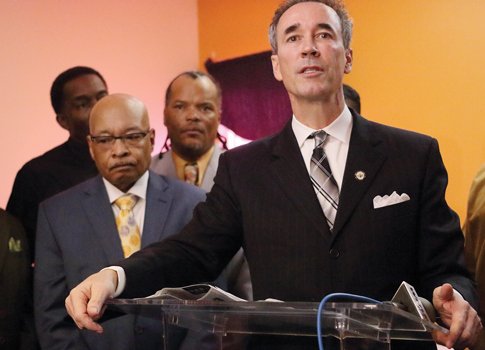 Delegate Joe Morrissey of Henrico County addresses the congregation Sunday at New Kingdom Christian Ministries in Highland Park as the church's pastor, the Rev. Leonidas Young II, left, listens. Rev. Young, a former Richmond mayor, served time in prison after being convicted in 1999 of fraud and influence peddling.
Stories this photo appears in:

Lawmakers call for his resignation
Is Delegate Joseph D. "Joe" Morrissey an innocent man who took a plea deal because he feared a jury would convict him?