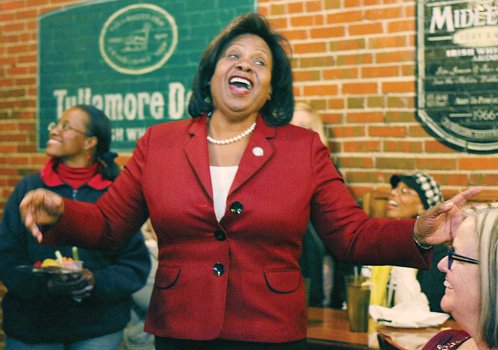 Delegate Rosalyn R. Dance celebrates her election victory in the contest for the state Senate seat vacated by Henry L. Marsh III. Location: A restaurant on Richmond's South Side.
Stories this photo appears in:

Democrat Rosalyn R. Dance waltzed to victory in the special election to fill the 16th Virginia Senate District seat that General Assembly veteran Henry L. Marsh III resigned during the summer.