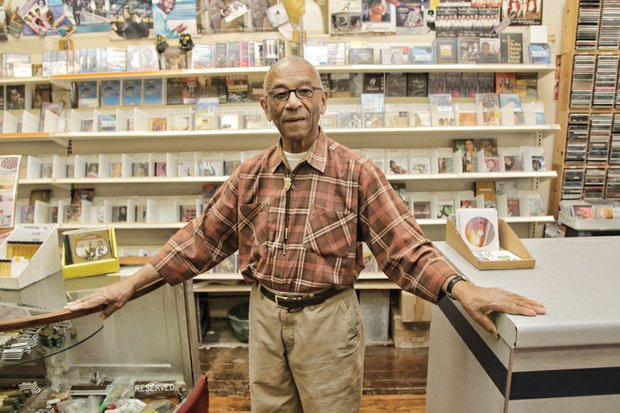 Barksdale "Barky" Haggins has maintained his record store business in Downtown for nearly six decades.
Stories this photo appears in:

When Barksdale "Barky" Haggins opened Barky's Record Shop in 1956 in Downtown, some people were determined to see he didn't stay in business for long. "White record distributors in Richmond wouldn't sell me records to stock the store," the affable entrepreneur recalls. Undeterred, Mr. Haggins traveled by car to Washington or New York City once a month with about $400 and purchased as many records as possible to sell in his store, located at the time at 407 N. 1st St. "Records cost about 59 cents back then and albums ranged from $1.98 to $3.98 for the most popular ones," Mr. Haggins said.