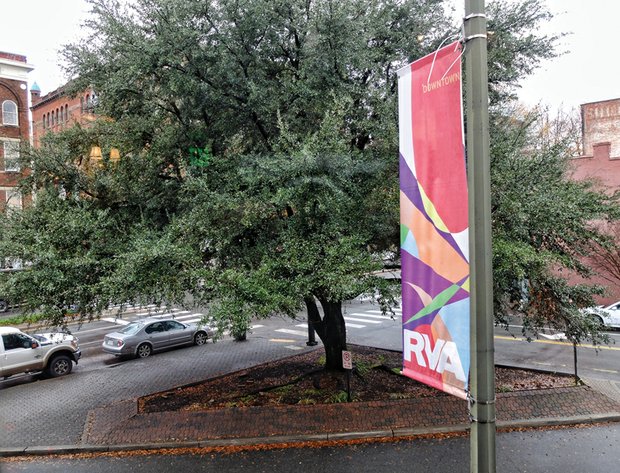 This leafy oak tree growing on a triangle plot Downtown at Broad Street, Adams Street and Brook Road is the subject of a petition drive by people who don't want it to be cut down for the monument honoring renowned Richmond businesswoman Maggie L. Walker.
Stories this photo appears in:
Yes, Richmond, that iconic Downtown tree is going to survive. That's the word from Mayor Dwight C. Jones. He disclosed Wednesday that he is committed to saving the green-leafed live oak tree that dominates the triangular site earmarked for a proposed statue of renowned Richmonder Maggie L. Walker, the first African-American woman in the nation to establish and operate a bank.