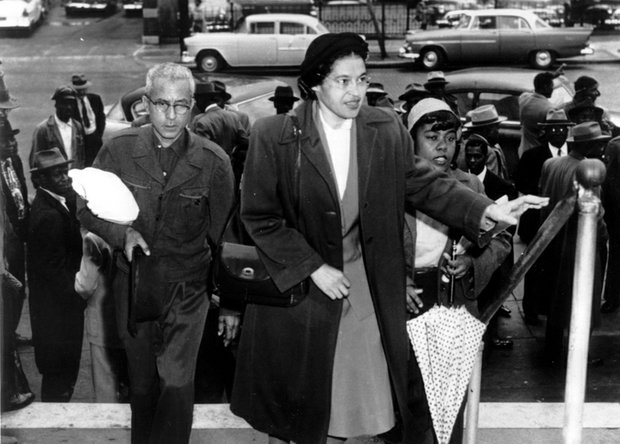 Rosa Parks arrives at the Montgomery, Ala., courthouse with supporters to be arraigned following her arrest Dec. 1, 1955, for refusing to move to the black section in the rear of a city bus. African-Americans then began a boycott of the bus company that lasted for more than a year.
Stories this photo appears in:
The City of Chicago, situated on the windswept shores of Lake Michigan, is  part of Cook County, Ill. Many of the locals call it "Crook County" because of its long and notorious history of corruption. A report last year by the University of Illinois, Chicago campus, listed about 150 county politicians and employees who had been convicted in recent years for wrongdoing.