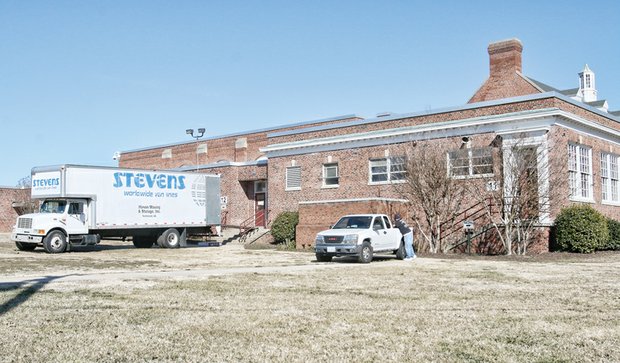 Movers are in place at Elkhardt Middle School to load and haul all school materials across town to Clark Springs Elementary School last Friday.
Stories this photo appears in:
Did Richmond Public Schools officials ignore potential health dangers from mold at Elkhardt Middle School long before the South Side school was shut down and the students transferred to the former Clark Springs Elementary School? That's what attorneys for a group of parents, teachers and staff members want to find out in laying the groundwork for a possible lawsuit.
Elkhardt Middle School may be converted to apartments or offices one day. But the building is finished providing classroom space for public school students. The end came Feb. 12 when the final bell sounded dismissal. With help from 50 volunteers, teachers packed up the next day, beginning the move of students to Clark Springs Elementary School to finish the year. Clark Springs will open as the new Elkhardt as soon as the snow emergency passes. Leaky steam pipes have allowed health-threatening mold to infest the Elkhardt building. But the cost of making the building usable again is too great,space use.