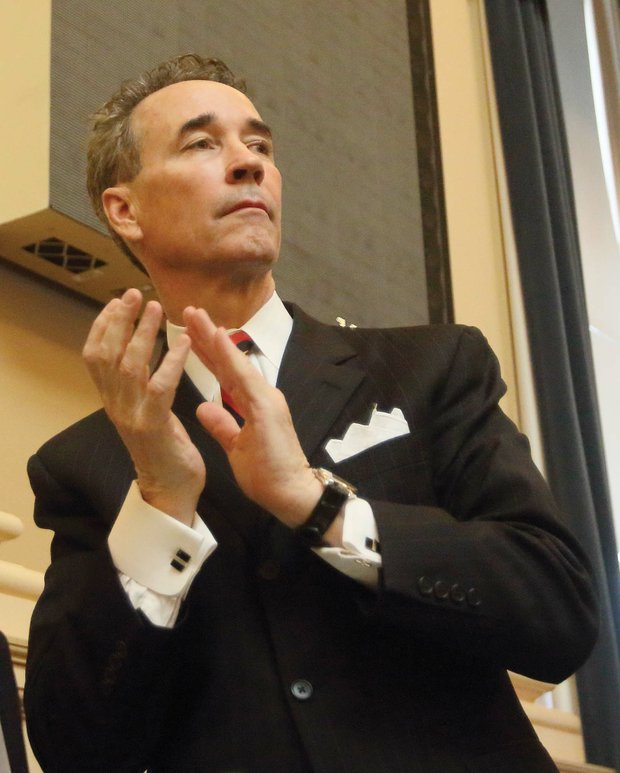 Henrico Delegate Joseph D. "Joe" Morrissey joins in applauding visitors Wednesday to the General Assembly. He is facing potential sanctions from his colleagues in the House as the result of his conviction last month of contributing to the delinquency of a minor.
Stories this photo appears in:

Delegate Morrissey back in General Assembly
Joseph D. "Fighting Joe" Morrissey is back in the General Assembly.