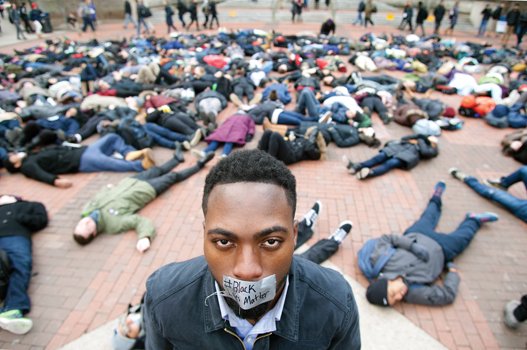 University of Michigan student William Royster stands with the "#Black Lives Matter" message taped over his mouth as he is surrounded by students at the Ann Arbor, Mich., university staging a recent "die-in" protesting the killing of unarmed black men by white police officers.
Stories this photo appears in:

Black lives matter to Evandra Catherine. And that means more than fixing a broken criminal justice system. "Black Lives Matter doesn't only focus on police brutality. Black lives also matter in systematic things like housing, education, looking for jobs, wages," said Ms. Catherine, referring to the Black Lives Matter movement, a grassroots network of organizations and community leaders working to improve the lives of black people on all fronts.