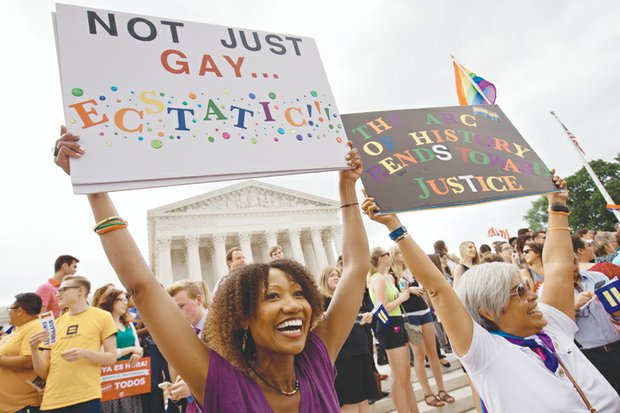 Ikeita Cantu, left, and wife Carmen Guzman celebrate outside of the Supreme Court in Washington after a 5-4 majority ruled last Friday that same-sex couples have a constitutional right to marry.
Stories this photo appears in:

Old America largely conceded to New America in the latest round of major U.S. Supreme Court decisions. New America is the coalition that came to power with President Obama in 2008 and gave him the winning majority. It's a coalition of groups marginalized for most of U.S. history: African-Americans, Latinos, religious minorities, young people, gays, single mothers, working women and Americans who claim no religious affiliation.