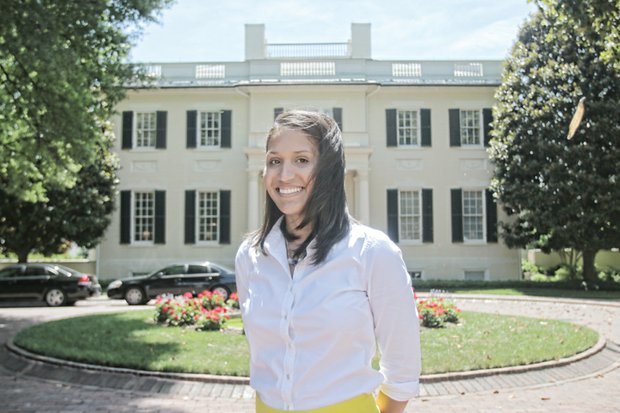 Kaci Easley is the picture of confidence as the executive director of the grand 202-year-old home in Capitol Square where Gov. and Mrs. Terry McAuliffe now live. The Hampton University graduate has a staff of five to help her look after the first couple's needs and makes arrangements for the varied public and private parties, receptions and dinners hosted by the McAuliffes.
Stories this photo appears in:
Kaci M. Easley is carrying on a proud family tradition of public service. Her late maternal grandmother, Iona W. Adkins, served as clerk of Charles City County Circuit Court from 1967 to 1988. She was the first African-American woman to be elected clerk of a court of record since Reconstruction. The Virginia House of Delegates honored her in a resolution shortly after her death in 2004.